Pharmocovigilance of rituximab in Argentina
Posted 07/07/2017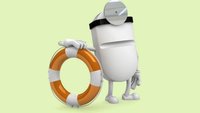 Novex is a rituximab medicamento biológico similar (similar biological medicines) approved in Argentina. According to Argentinian regulations such products need to implement an active pharmacovigilance programme. This requires regular reporting to the Argentinian regulatory agency Administración Nacional de Medicamentos, Alimentos y Tecnología Médica (National Administration of Drugs, Foods and Medical Devices; ANMAT).
Rituximab is a chimeric monoclonal antibody against the protein CD20, which is primarily found on the surface of immune system B cells. Rituximab destroys B cells and is therefore used to treat diseases that are characterized by excessive number of B cells, overactive B cells or dysfunctional B cells. This includes many lymphomas, leukaemias, transplant rejection and autoimmune disorders.
Since its launch, physicians prescribing Novex have been asked to fill in a form indicating age, gender, treatment start date, treated pathology, dosing and dose frequency for each patient. They were later asked about treatment outcomes and adverse events in these patients. This data was recorded in a treatment registry for Novex. Each adverse event occurrence was reported as an Individual Case Safety Report (ICSR).
Author G Milone, Centro Médico Hematológico, Ciudad Autonoma de Buenos Aires, Argentina and colleagues from Laboratorio Elea and mAbxience studied the results in the register between 26 November 2014 and 28 February 2017. They found that 583 non-Hodgkin Lymphoma (NHL) patients prescribed Novex were registered during this period. Of these, 378 had at least one follow-up point and were included in the analysis [1].
The data from these patients was presented at the 14th International Conference on Malignant Lymphoma, which was held at the Palazzo dei Congressi, Lugano, Switzerland on the 14–17 June 2017.
Treatment duration was 155–306 days (interquartile range: IQR), with a mean duration of 233 days and a median of 214 days. The mean number of cycles administered was 5.7 (range 1–12). The total number of ICSRs received was 15 (4%) and 10 of these were reported as serious.
The occurrence rates for ICSRs were 1.0 report per 100 administered cycles and 0.018 per 100 treatment days. Off‐label use of Novex was also detected in 6.6% of treatments.
The authors found that 'the biosimilar product Novex showed a safety profile similar to what has been described with the reference product'. They therefore concluded that, 'in terms of tolerability, the biosimilar product has a comparable profile with the reference product'.
Conflict of interest
The authors of the research paper [1] did not provide any conflict of interest statement. However, It should be noted that several authors are employees of mAbxience and Laboratorio Elea.
Editor's comment
It should be noted that data of the study presented in this article was published as an abstract and presented at a conference. These data and conclusions should be considered as preliminary until published in a peer-reviewed journal.
Related articles
Latin American deal for infliximab biosimilar
Biosimilars agreements for Hospira and mabXience
Reference
1. Milone G, Penna MI, Fernandez FA, Spitzer E, Millan S, Mariani S, Español N, Gomez R. Pharmacovigilance of rituximab biosimilar in the treatment of lymphomas in Argentina. Hematological Oncology. 2017;35(S2):414-5.
Permission granted to reproduce for personal and non-commercial use only. All other reproduction, copy or reprinting of all or part of any 'Content' found on this website is strictly prohibited without the prior consent of the publisher. Contact the publisher to obtain permission before redistributing.
Copyright – Unless otherwise stated all contents of this website are © 2017 Pro Pharma Communications International. All Rights Reserved.