How organizations worldwide are producing HTA reports for biosimilars
Posted 22/01/2021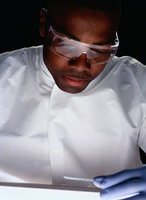 The vital contribution of Health Technology Assessment (HTA) is well recognized and consolidated in scientific and technological practice; however, there is still no generally accepted position on its utilization in relation to biosimilars.
A variety of institutes, units and organizations of HTA in universities, hospitals or in governmental and non-governmental bodies conduct HTAs worldwide. They have a common objective, that is, to produce HTAs to inform a variety of health decision-making processes or to assess the added value of health technologies and develop a recommendation to inform decision-making at the local, regional or national level, pricing and/or reimbursement decision-making, re-assessment of practices or to inform clinicians, providers and patients about the proper use of healthcare interventions.
As there is no information regarding studies that systematically reviewed how HTA organizations are producing HTA reports for biosimilars worldwide, Ascef and collaborators [1] conducted a scoping review within the context of HTA organizations to synthesize HTA reports that assessed biosimilars.
The main objectives and conclusion are shown below [1]:
The frequency and type of HTA reports for biosimilars (full HTA, mini-HTA or rapid review) and when they were produced
The scoping review [1] included 70 HTA reports for biosimilars: 2 full HTAs, 4 mini-HTAs and 64 rapid reviews. Mostly produced between 2015 and 2018.
Which countries and organizations produced HTA reports for biosimilars
Thirteen HTA organizations from 10 countries have produced HTA reports.
The main biosimilars analysed
The main biosimilars analysed are products from 16 active substances. Biosimilars that are anti-neoplastic and immunomodulating agents were the majority, including tumour necrosis factor alfa (TNF-α) inhibitors.
The key methodological characteristics found by the type of HTA
Most rapid reviews did not give any information regarding the evidence synthesis methods and approximately half of the rapid reviews did not appraise the risk of bias of primary studies or the overall quality of evidence. All full HTAs and mini-HTAs addressed organizational, ethical, social and legal considerations, but these criteria were assessed in less than half of the rapid reviews.
The key methodological characteristics that are specific to the assessment of biosimilars
Immunogenicity assessment and extrapolation of one or more conditions were often considered in all reports. The assessment of switching or interchangeability and an educational approach about biosimilars were present mostly in the mini-HTAs and full HTAs. No report has rejected the adoption of the biosimilar assessed.
Other general conclusions
There is a duplication of HTA reports of the same biosimilar, suggesting that there is a lack of collaboration between HTA organizations and there is a clear need to standardize the minimum criteria for a biosimilar HTA report to allow health systems to be able to make more informed decisions about adopting biosimilars.
The findings of this scoping review are expected to stimulate critical reflection and to lead policymakers, decision-makers and stakeholders to improve their way of producing and using HTA reports for biosimilars for their health systems.
In addition, it should be useful for HTA organizations to adopt or adapt principles of rigorous, comprehensive and transparent HTAs, as well as to motivate HTA organizations to adopt a common knowledge strategy for evidence-informed decision-making to avoid duplicity.
Furthermore, patients, healthcare practitioners and decision-makers should be aware of the information that is being given in those biosimilar HTA reports that can sometimes partly respond to a question to make an evidence-based decision. Thus, they should use HTA reports for biosimilars to enhance the trust in biosimilars; however, this requires a thorough understanding of HTA features and potential.
Conflict of interest
The authors of the research paper [1] declared that there were no conflicts of interest.
Abstracted by Bruna de Oliveira Ascef, Ana Carolina de Freitas Lopes and Patrícia Coelho de Soárez from the Preventive Medicine Department, Faculty of Medicine, The University of São, São Paulo, Brazil
Editor's comment
Readers interested to learn more about the use of HTAs in regulation and reimbursement are invited to visit www.gabi-journal.net to view the following manuscript published in GaBI Journal:
An ever-evolving landscape: an update on the rapidly changing regulation and reimbursement of biosimilars in Canada
GaBI Journal is indexed in Embase, Scopus, Emerging Sources Citation Index and more.
Readers interested in contributing a research or perspective paper to GaBI Journal – an independent, peer reviewed academic journal – please send us your submission here.
GaBI Journal Citation Impact
1.7 – CiteScore 2019 (calculated on 6 May 2020)
2.0 – CiteScoreTracker 2020 (Last updated on 10 January 2021)
Submit a manuscript to GaBI Journal
Related article
Value-based pricing – the concept
LATIN AMERICAN FORUM – Coming soon!
To further enhance the objectives of GaBI in sharing information and knowledge that ensure policies supportive of safe biosimilars use, we are pleased to announce that we will be launching a new section on GaBI Online and GaBI Journal, the 'Latin American Forum' (in Spanish) featuring the latest news and updates on research and developments in generic and biosimilar medicines in Latin America.
Register to receive the GaBI Latin American Forum newsletter. Inform colleagues and friends of this new initiative.
LATIN AMERICAN FORUM – Próximamente!
Para fomentar los objetivos de GaBI sobre la difusión de información y conocimiento sobre las políticas de apoyo que garantizan el uso seguro de medicamentos biosimilares, nos complace anunciar el lanzamiento de una nueva sección en GaBI Online y GaBI Journal, el 'Latin American Forum' (en español), que presentará las últimas noticias y actualizaciones en investigación y desarrollo sobre medicamentos genéricos y biosimilares en Latinoamérica.
Regístrese para recibir el boletín informativo GaBI Latin American Forum. Informe a colegas y amigos sobre esta nueva iniciativa.
Reference
1. de Oliveira Ascef B, de Freitas Lopes AC, de Soárez PC. Health technology assessment of biosimilars worldwide: a scoping review. Health Res Policy Sys. 2020;18(1):95.
Permission granted to reproduce for personal and non-commercial use only. All other reproduction, copy or reprinting of all or part of any 'Content' found on this website is strictly prohibited without the prior consent of the publisher. Contact the publisher to obtain permission before redistributing.
Copyright – Unless otherwise stated all contents of this website are © 2021 Pro Pharma Communications International. All Rights Reserved.