Collaboration between regulatory authorities for biosimilars
Posted 26/02/2021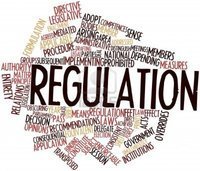 A survey carried out by the World Health Organization (WHO) in 2019‒2020 highlighted the need for collaboration between regulatory authorities in order to expediate the approval of biosimilars [1].
The results showed that some countries included in the survey used a reliance concept and/or joint review decisions on biosimilar approvals. When using a reliance concept, a regulatory authority recognizes or relies on the decisions of another regulatory authority based on previous expert review where the biosimilar is already licensed. This requires regulatory authorities that adopt this approach to formulate a list of other regulatory authorities whose approvals they will recognize. In some cases, joint review with other regulatory authorities is also undertaken, see Table 1.
Table 1: Collaboration between regulatory authorities for biosimilars

Country

Joint review

Reliance concept

Full reliance

Additional assessments

Canada

Feasibility under discussion among ACSS

None

‒

‒

Ghana

Economic Community of West African States (ECOWAS)a

EU, US

Yesb

Stability data, particularly in‐use stability

Verification of administrative information, for example, label, package insert, SmPC, RMP and phase V plan

Indiac

No

Australia, Brazil, Canada, EU, Japan, US

Yes

Phase IV study assessment

Iran

No

EU, US

Yes

CTD review, laboratory testing, GMP and GCP inspections (if applicable)

Jordand

No

EU, USe

No

‒

Malaysia

No

EU, US

Yes

For example, ethnicity

Peru

No

Canada, EU, ICH, PANDRH, US, WHO

No

‒

Singapore

Feasibility is under discussion among ACSS

None

No

‒

Zambia

ZAZIBONA collaborative proceduref, WHO PQ, Article 58 of Regulation (EC)g

EU, US, WHO (SRA PQ procedure)

Yes

Regional information may be required for additional assessmenth

Source: WHO.
aMember states of ECOWAS: Benin, Burkina Faso, Cabo Verde, Cote d'Ivoire, Gambia, Ghana, Guinea, Guinea Bissau, Liberia, Mali, Niger, Nigeria, Senegal, Sierra Leone and Togo.
bOn the basis of the Ghana FDA reliance policy (adopted in 2019)
cFor orphan drugs
dFast‐track procedure
eExperienced regulatory authorities
fNational regulatory authorities from participating countries, namely, South Africa, Zimbabwe, Namibia, Botswana, have jointly reviewed dossiers with the Zambia Medicines Regulatory Authority.
gFor certain products, assessment by EMA would help if the Zambian agency is a cohort in the reviews under the article 58 procedure.
hProduction documentation, registration status in the country of origin, registration status in other countries, safety and efficacy bridging studies (may be required in some cases), category for distribution, summary of product characteristics, labelling (outer and inner labels), package leaflet (patient information leaflet), and advertising materials.
ACSS: Australia, Canada, Singapore, Switzerland Consortium; CTD: Common Technical Document; EC: European Commission; EU: European Union; GCP: good clinical practice; GMP: good manufacturing practice; ICH: International Council for Harmonisation of Technical Requirements for Pharmaceuticals for Human Use; PANDRH: Pan American Network for Drug Regulatory Harmonization; PQ: Prequalification Programme; SRA: Stringent Regulatory Authority; SmPC: summary of product characteristics; RMP: risk management plan; US: United States of America; WHO: World Health Organization.
In addition, EMA, US Food and Drug Administration (FDA), Health Canada and Japan's Pharmaceuticals and Medical Devices Agency have formed a 'biosimilars cluster' to foster global interactions on biosimilars, and EMA and FDA have introduced a joint program to provide manufacturers with parallel scientific advice [2].
There is evidence that the concept of reliance based on information and approval from an experienced regulatory agency in the area of evaluation of post-approval changes of biotherapeutics operates well and improves efficiency in some countries, e.g. Brazil (pilot), Ghana and Singapore. This procedure could therefore offer an opportunity for an efficient and effective regulatory process for biosimilar evaluation in countries with limited resources.
Conflict of interest
The authors of the research paper [1] declared that there was no conflict of interest.
GaBI Journal Citation Impact
1.7 – CiteScore 2019 (calculated on 6 May 2020)
2.0 – CiteScoreTracker 2020 (Last updated on 7 February 2021)
Submit a manuscript to GaBI Journal
Related articles
Approaches to naming and labelling of biosimilars
Different approaches to the interchangeability of biosimilars
LATIN AMERICAN FORUM – Coming soon!
To further enhance the objectives of GaBI in sharing information and knowledge that ensure policies supportive of safe biosimilars use, we are pleased to announce that we will be launching a new section on GaBI Online and GaBI Journal, the 'Latin American Forum' (in Spanish) featuring the latest news and updates on research and developments in generic and biosimilar medicines in Latin America.
Register to receive the GaBI Latin American Forum newsletter. Inform colleagues and friends of this new initiative.
LATIN AMERICAN FORUM – Próximamente!
Para fomentar los objetivos de GaBI sobre la difusión de información y conocimiento sobre las políticas de apoyo que garantizan el uso seguro de medicamentos biosimilares, nos complace anunciar el lanzamiento de una nueva sección en GaBI Online y GaBI Journal, el 'Latin American Forum' (en español), que presentará las últimas noticias y actualizaciones en investigación y desarrollo sobre medicamentos genéricos y biosimilares en Latinoamérica.
Regístrese para recibir el boletín informativo GaBI Latin American Forum. Informe a colegas y amigos sobre esta nueva iniciativa.
References
1. Kang HN, Thorpe R, Knezevic I, et al. Regulatory challenges with biosimilars: an update from 20 countries. Ann N Y Acad Sci. 2020 Nov 21. doi: 10.1111/nyas.14522. Epub ahead of print.
2. GaBI Online - Generics and Biosimilars Initiative. EMA and FDA to collaborate on biosimilars [www.gabionline.net]. Mol, Belgium: Pro Pharma Communications International; [cited 2021 Feb 26]. Available from: www.gabionline.net/Biosimilars/News/EMA-and-FDA-to-collaborate-on-biosimilars
Permission granted to reproduce for personal and non-commercial use only. All other reproduction, copy or reprinting of all or part of any 'Content' found on this website is strictly prohibited without the prior consent of the publisher. Contact the publisher to obtain permission before redistributing.
Copyright – Unless otherwise stated all contents of this website are © 2021 Pro Pharma Communications International. All Rights Reserved.