National experience with public procurement of biosimilars Posted 26/01/2018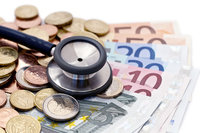 In the third Multi-stakeholder Workshop on Biosimilar Medicinal Products organized by the European Commission [1], it included a session on 'Biological Medicines Access Mechanisms: Balancing Access and Freedom of Prescription'. The session was designed to explore whether the EU Public Procurement Directive is fit for purpose in benefitting patient access and safety, physician choice, security of supply and sustainability of an affordable healthcare system, including innovation in new medicines and availability of biosimilars.
Moderator of the session, Professor Arnold G Vulto from Erasmus University Medical Center, Rotterdam, The Netherlands, noted that national variability in biosimilars uptake across Europe 'relates in large part to the level of understanding of biosimilar principles by healthcare professional and patient stakeholders, the recommendation of biosimilar medicines in guidelines and formularies, and the way institutions procure medicines'.

An Baeyens, Legal and Policy Officer in the European Commission Directorate General Internal Market, Industry, Entrepreneurship and SMEs, presented an overview of the Public Procurement Directive. The directive aims to increase competition and enables competent authorities to conduct market research to choose appropriate procurement procedures and criteria based on the unique product and market.

Paulo Bonaretti, Economic Advisor, Cabinet Office, Ministry of Economic Development, Italy, presented a case study of the Italian implementation of the Public Procurement Directive in the context of biosimilars. In Italy, although pharmaceutical policies, such as medicines pricing, are managed at the national level, the Italian health service is run at the regional level [2]. This has led to a highly variable uptake of biosimilars, which differs from region to region due to a lack of uniform clinical guidelines and procurement decisions. After a multi-stakeholder working group was established by the Ministry of Economic Development in 2016 a new biosimilars law was created. Under the new law, biosimilars and originators compete in the same multi-winner tender, which must be opened within 60 days of biosimilar launch. In order to maintain physician choice and therapeutic continuity if medically necessary, automatic substitution is not allowed [3] and physicians have the freedom to prescribe within the preferred products selected from the tender.

Stanislav Primozic, representing the Agency for Medicinal Products and Medical Devices, Slovenia, presented the Slovenian experience with public procurement. A national procurement framework exists, including institutional and central public purchasing performed by Ministry of Public Administration with support from the Ministry of Health and Agency for Medicinal Products and Medical Devices. It was found that focusing only on price created a precarious market position approaching a monopoly situation, therefore, additional criteria and an average price formula were introduced to improve sustainability of supply.

Maggie Dolan, Special Procurement Pharmacist at National Health Service Commercial Solutions, UK, gave a presentation on the impact of contracting on uptake and price of biosimilars. In the UK, a national biosimilars project board has been established to bring together all stakeholders in dialogue. One initiative with positive results to date is the gain-share approach, where a percentage of the savings from biosimilars use is also given to the provider and not only enjoyed by the commissioner.

The discussion covered issues such as ensuring balance between price and non-price criteria, particularly given the implementation cost of an informed, educated approach to switching patients; supporting innovation while increasing access and competition; and improving visibility, understanding and trust in pharmacovigilance and safety data for all biologicals.

The session ended with the conclusion that a re-evaluation of the role of public procurement is needed in order to create fair competition and innovation and to maximize the value of the Public Procurement Directive across Member States.

Related articles
Launch of biosimilars info for healthcare professionals

Building confidence in biosimilars

Collaborative approach to use of biosimilars

EC workshop aims to improve access to biosimilars

References
1. European Commission Directorate-General for Internal Market, Industry, Entrepreneurship and SMEs. Multi-stakeholder Workshop on Biosimilar Medicinal Products; 5 May 2017; Brussels, Belgium.
2. Genazzani A, Trifirò G, Marcianò I, Ingrasciotta Y. Biosimilars in Italy: what do real-world data reveal? Generics and Biosimilars Initiative Journal (GaBI Journal). 2017;6(3):114-9. doi:10.5639/gabij.2017.0603.023
3. Annese V, Gabbani T, Annese AL. Biosimilars in Italy: a gastroenterologist's view. Generics and Biosimilars Initiative Journal (GaBI Journal). 2016;5(3):131-3. doi:10.5639/gabij.2016.0503.033

Permission granted to reproduce for personal and non-commercial use only. All other reproduction, copy or reprinting of all or part of any 'Content' found on this website is strictly prohibited without the prior consent of the publisher. Contact the publisher to obtain permission before redistributing.

Copyright – Unless otherwise stated all contents of this website are © 2018 Pro Pharma Communications International. All Rights Reserved.