Collaborative approach to use of biosimilars Posted 09/02/2018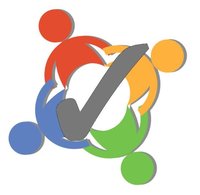 The importance of having a collaborative approach for the use of biosimilars was a topic discussed during the European Commission's (EC) third Multi-stakeholder Workshop on Biosimilar Medicinal Products, which was held in Brussels, Belgium on 5 May 2017 [1].
The workshop included a session on 'Collaborative Approach in the Use of Biosimilar Medicines'. The session aimed to highlight the fact that appropriate and efficient use of biosimilars at an individual and societal level requires the participation of patients, healthcare professionals and payers/insurers.

In his introductory note, Dr Josep Tabernero, Chair of the Cancer Medicines Working Group and President-Elect of the European Society for Medical Oncology (ESMO), said that 'while biosimilar medicines represent a way forward in sustainability, more information is needed and data needs to be dynamic to support informed decision-making'.

A case study of the collaborative process involved in introduction of biosimilar infliximab in Stockholm was presented by Gustaf Befrits, Administrator/Health Economist, Stockholm County, Sweden. At expiry of the tender for originator infliximab in 2014, the decision was made to extend the contract for two years despite anticipated launch of biosimilar infliximab during this period in order to build confidence in biosimilar medicines and avoid backlash due to forced switches. In 2016 a single-winner tender for four years was awarded to a biosimilar infliximab product. The biosimilar has since grown to cover nearly the entire market and has faced very little pushback from healthcare professionals and patients. A major factor in this success, according to Mr Befrits, was the time and effort invested to improve stakeholder confidence in biosimilars. Dr Thijs Giezen, Hospital Pharmacist, Foundation Pharmacy for Hospitals in Haarlem, and Member of Medicines Evaluation Board (MEB), The Netherlands, presented a case study on the introduction of biosimilar etanercept. The MEB has taken a positive position on switching with clinical monitoring and traceability and supports starting naïve patient on biosimilars [2]. As part of implementing the switch to biosimilar etanercept, patients received a letter explaining the rationale for switching, as well as one months' supply of the originator product. A nurse contacted each patient during the month to evaluate the need for additional information; if no concerns were raised, a new prescription for the biosimilar was provided to the patient. This approach saw an 80% switch to biosimilar etanercept within two months, with less than 1% refusing to switch. Dr Giezen stressed that the implementation was successful due to the involvement of all stakeholders in building trust and the gain-sharing incentive structure to cover the costs of education. He saw the main challenges to be the traceability of biologicals and that patients easily switched back to the originator due to post-switch concerns that were not caused by the switch itself – the so-called 'nocebo' effect.

Dr Lydia Makaroff, Director, European Cancer Patient Coalition (ECPC) made the case for greater patient involvement in decision-making processes. She advocated the idea that 'any decision to switch should be taken jointly by the physician and patient'. She added that, as with all biologicals, patients who use biosimilars 'must be closely monitored through their treatment course'.

The important role of nurses was raised by Ber Oomen, Executive Secretary of the European Specialist Nurses Organization (ESNO). Patient confidence in biosimilars is key to acceptance and in many cases the nurse is the key point of contact for patient concerns and questions. He stressed that comprehensive education about biosimilars is necessary for nurses to fulfil this role. ESNO has developed a nurses' biosimilars focus group that will consider development of guidelines on nursing narratives and online courses for training.

Maria Marloth Henze, Chief Legal Officer of the Management Secretariat at Amgros, the Danish regions' pharmaceutical organization, shared the Danish experience with introducing biosimilar infliximab and etanercept, which has resulted in over 90% switch to the biosimilar and a high level of savings for the Danish market. She stressed that the success of this switching implementation is due to the multi-stakeholder approach taken; doctors, nurses, pharmacists and the procurement entity all gathered to discuss introduction of biosimilars and agreed that once regulatory approval is received, it is no longer valid for physicians to question the safety and efficacy of biosimilars. Discussions with patients and nurses were key to the development of appropriate information materials to build confidence in biosimilar medicines, resulting in successful uptake.

The session ended with a call for regulators to take a stronger approach in emphasizing that biosimilars are therapeutically equivalent to originator reference products and that building awareness and trust in the regulatory approval process is a prerequisite. It was agreed that there is no question about the equivalence in safety, efficacy and quality of biosimilars, but gaps remain in healthcare professional and patient understanding of concepts such as biological variability.

Related articles
Launch of biosimilars info for healthcare professionals

Building confidence in biosimilars

National experience with public procurement of biosimilars

EC workshop aims to improve access to biosimilars

References
1. European Commission Directorate-General for Internal Market, Industry, Entrepreneurship and SMEs. Multi-stakeholder Workshop on Biosimilar Medicinal Products. Brussels; 5 May 2017; Brussels, Belgium.
2. GaBI Online - Generics and Biosimilars Initiative. Dutch medicines agency says biosimilars 'have no relevant differences' to originators [www.gabionline.net]. Mol, Belgium: Pro Pharma Communications International; [cited 2018 Feb 9]. Available from: www.gabionline.net/Biosimilars/General/Dutch-medicines-agency-says-biosimilars-have-no-relevant-differences-to-originators

Permission granted to reproduce for personal and non-commercial use only. All other reproduction, copy or reprinting of all or part of any 'Content' found on this website is strictly prohibited without the prior consent of the publisher. Contact the publisher to obtain permission before redistributing.

Copyright – Unless otherwise stated all contents of this website are © 2018 Pro Pharma Communications International. All Rights Reserved.