Brand-name discount cards increase private insurance spending in Canada Posted 17/01/2020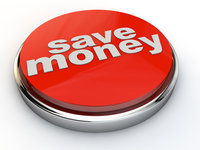 The use of brand-name discount cards, designed to help patients save money, increase private insurance expenditure by almost 50%, finds a study published in the Canadian Medical Association Journal [1].
Drug loyalty cards, which offer patients a discount if they buy a particular brand-name drug, have become popular with patients in Canada as a means to save money. However, a recent study [1] finds that these cards may actually increase spending through some plans.

The study used data from pharmacies across Canada to compare prescriptions filled using a brand-name discount card to those using an equivalent generic drug. They looked at 2.82 million prescriptions filled between 2014 and 2017, for a total of 89 different medications. They evaluated the impact of the use of brand-name discount cards on private and public insurance expenditure as well as out-of-pocket spending.

They found that discount cards increased private insurance spending by 46%, equivalent to US$23 more per prescription, compared to if a generic drug had been used instead.

Although public insurance spending also increased, increases were much lower, at 1.3% or US$0.37 per prescription. Interestingly, if a patient was paying out of pocket, using a card did, on average, actually save them money (7% or US$3.49 less per prescription). However, this varied depending on the drug in question.

So, it seems drug discount cards could be saving patients money, but are drastically increasing costs for private health insurers. Lead author of the study, Dr Michael Law, told The Globe and Mail that this could be bad news for patients. 'Ultimately, that's going to raise the premiums in those plans and that's going to come up the next time [workers] go into collective bargaining.'

As a result of their findings, the researchers recommend that employers adopt stricter generics substitution policies and say governments should be aware of the potential for increased spending with brand-name discount cards. Clinicians should do their best to inform patients of the differences in cost between drugs, especially if they are involved in distributing drug discount cards. At the level of the patient, they say people should check the different prices for drugs at their pharmacy, as it could be cheaper for them to buy a generic drug even if they have a discount card.

Related articles
Health Canada publishes biosimilars fact sheet

Concerns raised as Canada's Alberta plans to switch patients to biosimilars

Biosimilars regulation in Canada: state of play

Reference
1. Law MR, Chan FKI, Harrison M, et al. Impact of brand drug discount cards on private insurer, government and patient expenditures. CMAJ 2019;191(45):E1237–E1241. doi:10.1503/cmaj.190098.

Permission granted to reproduce for personal and non-commercial use only. All other reproduction, copy or reprinting of all or part of any 'Content' found on this website is strictly prohibited without the prior consent of the publisher. Contact the publisher to obtain permission before redistributing.

Copyright – Unless otherwise stated all contents of this website are © 2020 Pro Pharma Communications International. All Rights Reserved.