Platelet reactivity with generic and brand-name clopidogrel Posted 19/10/2018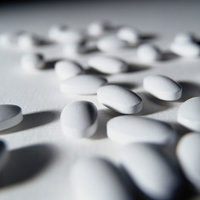 The salt linked to the clopidogrel molecule in generic preparations is suspected to affect its clinical efficacy. However, there is a lack of information about inhibition of platelet reactivity by generic preparations. A study was therefore carried out using both generic and brand-name clopidogrel to compare the platelet reactivity [1].
The blood-thinning drug clopidogrel is an adenosine diphosphate (ADP) receptor antagonist (or P2Y12 inhibitor) that helps reduce the risk of heart attack and stroke by making it less likely that platelets in the blood will clump and form clots in the arteries.

In this open-label crossover study the researchers used an ADP multiplate test# to measure platelet reactivity in blood samples from coronary artery disease patients taking either brand-name (Plavix) or generic (Pedovex) clopidogrel.

A total of 89 patients stable on chronic therapy were included in the study. Patients took brand-name clopidogrel (Plavix) for one month followed by ADP testing then switched to generic clopidogrel (Pedovex) for one month with repeat ADP testing or vice versa. Patients were stable on chronic therapy. Patients who had a stent for less than one month were excluded. Physicians were blinded to the ADP results till the study was completed.

Complete ADP data was available for 73 patients. No patient had any stent thrombosis event during the course of the study and none had any bleeding episode. Both formulations were equally well tolerated. Concordant platelet activity was observed in 89% of patients and discordant in 11%. The platelet activity was lower in four patients while on brand-name clopidogrel and was lower in four patients while on generic clopidogrel.

The authors concluded that 'generic clopidogrel (Pedovex) was similar to brand clopidogrel (Plavix) in its effect on ADP multiplate test on chronic therapy'.

#The ADP multiplate test is a reagent kit used in the research of clopidogrel, prasugrel and other ADP receptor antagonists in platelet aggregation studies for the evaluation of normal platelet function.

Conflict of interest
The authors of the research paper [1] did not provide any conflict of interest statement.

Editor's comment
Readers interested to learn more about generic clopidogrel are invited to visit www.gabi-journal.net to view the following manuscripts published in GaBI Journal:

What lessons can be learned from the launch of generic clopidogrel?

Generic clopidogrel–the medicines agency's perspective

GaBI Journal is indexed in Embase, Scopus, Emerging Sources Citation Index and more.

Readers interested in contributing a research or perspective paper to GaBI Journal – an independent, peer reviewed academic journal – please send us your submission here.

Related articles
Generic clopidogrel non-inferior to Plavix in acute coronary syndrome

FDA approves generic versions of blood thinner clopidogrel

Reference
1. AlSaif S, Bayoumi A, AlQasem M, et al. Platelet reactivity on brand and generic clopidogrel chronic therapy. J Saudi Heart Assoc. 2018;30:356-69.

Permission granted to reproduce for personal and non-commercial use only. All other reproduction, copy or reprinting of all or part of any 'Content' found on this website is strictly prohibited without the prior consent of the publisher. Contact the publisher to obtain permission before redistributing.

Copyright – Unless otherwise stated all contents of this website are © 2018 Pro Pharma Communications International. All Rights Reserved.