Generic clopidogrel non-inferior to Plavix in acute coronary syndrome Posted 29/06/2018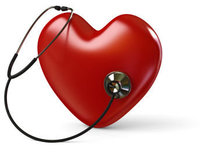 A team of Canadian researchers have concluded that generic clopidogrel is non-inferior to the originator drug, Plavix (clopidogrel), in the treatment of patients with acute coronary syndrome [1]
The blockbuster blood-thinner Plavix (clopidogrel) was once the most commonly prescribed cardiac medication. Back in 2010, it was the world's second-biggest selling drug, with sales of US$9.6 billion [2]. But, after patent protection expired for Plavix in 2012, many healthcare systems adopted generic clopidogrel as a strategy to reduce healthcare costs. In Ontario, Canada a mandatory policy for automatic substitution of Plavix to generic clopidogrel was introduced in December 2011.

However, despite the move to generic clopidogrel, concerns remain because generics are approved on the basis of bioequivalence in healthy volunteers and have not demonstrated similar clinical benefits in actual patients. Also, for generic clopidogrel, several reports have suggested significantly higher platelet reactivity for generic clopidogrel compared with Plavix among patients with ACS (acute coronary syndrome) or ST-segment-elevation myocardial infarction.

The authors conducted a large population-based observational study from 2009 to 2014 in Ontario, Canada, to study whether generic clopidogrel was inferior to Plavix. The study included patients who were hospitalized with an ACS, > 65 years, who survived ≥ 7 days after discharge and who received only Plavix or only generic clopidogrel.

The study included 24,530 patients with ACS, 12,643 were prescribed Plavix and 11,887 were prescribed generic clopidogrel at hospital discharge. One year after discharge, 17.6% of patients prescribed Plavix and 17.9% of patients prescribed clopidogrel experienced the primary outcome (hazard ratio, 1.02; 95% confidence interval, 0.96–1.08; p = 0.005 for non-inferiority), which was a composite of death and recurrent ACS at one year. No significant differences between rates of death, all-cause readmission, ACS, stroke or transient ischaemic attack, or bleeding were observed.

The authors also carried out a cost analysis. They estimated that in 2010 more than 24 million Plavix tablets were dispensed to older patients in the outpatient setting in Ontario, Canada costing an estimated CA$53 million (Plavix = CA$2.58 per pill). In 2012, the number of Plavix or generic clopidogrel tablets dispensed had increased to > 28 million and would have cost the Ontario Drug Benefit > CA$72.8 million if Plavix was not substituted. Instead, the actual cost for clopidogrel was only ~CA$19 million (a saving of > CA$32 million).

The authors concluded that generic clopidogrel was non-inferior to Plavix with respect to the composite endpoint of death and recurrent hospitalization for ACS at 1 year among adults > 65 years after an ACS hospitalization. Their findings, say the authors, 'support generic clopidogrel in ACS, which could lead to substantial healthcare cost savings'.

Conflict of interest
Several of the authors of the research paper [1] reported conflict of interest, including having received support from Medtronic, Johnson and Johnson, the US Food and Drug Administration and the Centers for Medicare and Medicaid Services. For full details of the authors' conflict of interest, see the research paper [1].

Related articles
Which antiplatelet agent? The debate intensifies

Apotex loses fight over Plavix patents

References
1. Ko DT. Krumholz HM, Tu JV, et al. Clinical outcomes of Plavix and generic clopidogrel for patients hospitalized with an acute coronary syndrome. Circ Cardiovasc Qual Outcomes. 2018;11:e004194. doi:10.1161/CIRCOUTCOMES.117.004194
2. GaBI Online - Generics and Biosimilars Initiative. Biologicals boom [www.gabionline.net]. Mol, Belgium: Pro Pharma Communications International; [cited 2018 Jun 29]. Available from: www.gabionline.net/Biosimilars/Research/Biologicals-boom

Permission granted to reproduce for personal and non-commercial use only. All other reproduction, copy or reprinting of all or part of any 'Content' found on this website is strictly prohibited without the prior consent of the publisher. Contact the publisher to obtain permission before redistributing.

Copyright – Unless otherwise stated all contents of this website are © 2018 Pro Pharma Communications International. All Rights Reserved.