Apotex loses fight over Plavix patents Posted 10/12/2010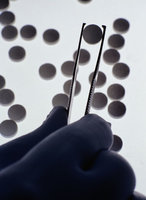 Apotex was told to pay sanofi-aventis (sanofi) and Bristol-Meyers Squibb (BMS) a whopping US$442 million (plus interest) for violating patents on the blockbuster blood-thinner Plavix (clopidogrel bisulphate).
Plavix is the world's second-biggest selling drug, therefore it is obvious why Apotex took the risk of patent infringement, as there were major gains to be made.

The Canadian generics' manufacturer Apotex began selling a generic version (Clopidogrel) of the blood thinner back in August 2006, but was blocked later that month by an injunction from sanofi. Back then US District Judge Mr Sidney Stein found sanofi's patent on Plavix was valid and enforceable, and Apotex violated the patent by making and distributing a generic form of the drug.

The opinion on 19 October 2010 by Judge Stein set the amount of damages awarded to sanofi and BMS (who market the drug in the US), as well as granting interest on the award since August 2006.

Sanofi asked for half of Apotex's net sales of the generic copy, which totalled more than US$884 million, during the three-week period that its generic version was on the US market.

Apotex on the other hand had said that it should pay only 40% of sales, because sanofi had marketed an authorised generic version of the drug. Judge Stein, however, granted sanofi's request, saying the French company had lowered the price for branded Plavix, not introduced a generic version of the drug.

The main patent protection for Plavix in the US expires in November 2011.
Source: Sanofi-aventis, Apotex, Bloomberg.