Quality attribute changes for rituximab Posted 20/05/2011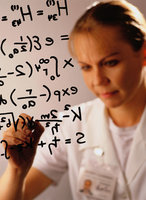 Last updated: 4 April 2013

Sandoz researchers found quality changes in commercially available rituximab (Rituxan/Mabthera) over a period of time. Since the drug remained on the market with an unchanged label, this would indicate that the changes were accepted by the health authorities.
The research analysed multiple commercial batches of the glycosylated recombinant therapeutic protein rituximab (Rituxan/Mabthera), which were available on the EU market with expiry dates varying from September 2007 to October 2011 [1].

Glycan mapping, cation exchange chromatography and antibody-dependent cellular cytotoxicity (ADCC) in vitro bioactivity were used in order to study the glycans and different acid/basic variants present in the molecule, along with the potency (drug activity) of the molecule.

Results showed a change in the quality attributes for batches expiring in 2010 or later. The main difference was the reduction in the basic variants (C-terminal lysine and N-terminal glutamine) from 30–50% to 10%. This might indicate a change in the manufacturing process. Although the authors noted that heterogeneity in these variants is common and does not normally affect biologic properties.

A further change was also found in the amount of fucosylated glycans, which can affect the ADCC potency. G0 glycans increased three-fold, with an increase in ADCC potency also observed.

This seems to be good news for biosimilars–which are trying to prove 'similarity'. Since, if the originators themselves can show such variation in quality attributes, then biosimilars may find it easier to prove 'similarity' than may have been thought.

Related articles

Etanercept and quality attributes changes

Changes in the quality attributes of darbepoetin alfa

Acceptable changes in quality for glycosylated biologicals

Reference

1. Schiestl M, Stangler T, Torella C, Cepeljnik T, Toll H, Grau R. Acceptable changes in quality attributes of glycosylated biopharmaceuticals. Nat Biotechnol. 2011;29(4):310-2.

Permission granted to reproduce for personal and educational use only. All other reproduction, copy or reprinting of all or part of any 'Content' found on this website is strictly prohibited without the prior consent of the publisher. Contact the publisher to obtain permission before redistributing.
Comments (3)
Response to 'Words' posted 05/04/2013 - by Jodi H, GaBI Online Editorial Office
Dear Mr Pérez Medina, Thank you for your comments. We have updated the article accordingly. Thank you and regards, Jodi
Words 2 posted 27/03/2013 - by Víctor Pérez Medina
against CD20+ cells.
Words posted 27/03/2013 - by Víctor Pérez Medina
There are some mistakes on the written article as cation exchange chromatography, not caution exchange chromatography and potency doesn´t mean bacterial activity as Rituximab has cytotoxic activity