Changes in the quality attributes of darbepoetin alfa Posted 13/05/2011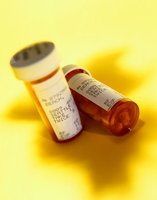 Quality changes over a period of time were found in commercially available darbepoetin alfa (Aranesp) by Sandoz researchers. Since the drug remained on the market with an unchanged label, this would indicate that the changes were accepted by the health authorities [1].
The research analysed multiple commercial batches of the glycosylated recombinant therapeutic protein darbepoetin alfa (Aranesp), which were available on the EU market with expiry dates varying from November 2008 to April 2011.

Capillary zone electrophoresis was used in order to study the different isoforms due to the varying number of sialic acids in the molecule.

Results showed a higher sialylation rate in batches expiring before April 2010 compared to batches expiring after September 2010, which was thought could correspond to a change in the manufacturing process. This theory was backed-up by the fact that the EMA approved a major process change of Aranesp in 2008.

This seems to be good news for biosimilars, which are trying to prove 'similarity'. Since, if the originators themselves can have approved 'major process changes', which clearly produce changes in quality attributes, then biosimilars may have an easier job on their hands to prove 'similarity'.

Related articles

Etanercept and quality attributes changes

Quality attributes changes for rituximab

Acceptable changes in quality for glycosylated biologicals

Reference

1. Schiestl M, Stangler T, Torella C, Cepeljnik T, Toll H, Grau R. Acceptable changes in quality attributes of glycosylated biopharmaceuticals. Nat Biotechnol.2011;29(4):310-2.