Pfizer carrying out biosimilar trastuzumab trial in US Posted 19/10/2012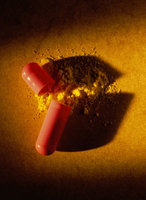 Pharma giant Pfizer is carrying out a phase I trial in the US for a biosimilar version of trastuzumab.
The phase I REFLECTIONS B327-01 trial aims to study the safety and pharmacokinetics of Pfizer's biosimilar (PF-05280014) compared to Roche's blockbuster breast cancer treatment Herceptin (trastuzumab). The trial is a randomized, double-blind, parallel group, single dose, active comparator trial with three groups of patients, one of which will receive the biosimilar trastuzumab and two of which will receive originator Herceptin. All patients will receive one intravenous infusion 6 mg/kg of either PF-05280014 or Herceptin over a 90-minute period on day 1 of the trial.

The purpose of the trial is to investigate the pharmacokinetics of Pfizer's biosimilar (PF-05280014) and to establish pharmacokinetic equivalence of the biosimilar to Herceptin (trastuzumab) in healthy subjects. Safety, tolerability and immunologic response will also be evaluated throughout the trial.

The primary evaluation of the drugs will be based on the area under the concentration-time curve of the analyte in plasma and the maximum measured concentration of the analyte in plasma, both measured over 71 days.

The safety and pharmacokinetics study is being carried out in Connecticut, US and includes 105 healthy male adults aged 18 to 55 years. The study started in May 2012 and is expected to be completed in November 2012, according to ClinicalTrials.gov.

Roche's breast cancer treatment is the company's third biggest seller and could be exposed to biosimilar competition in Europe from around 2015. However, the cancer drug giant has been developing its 'armed antibody' trastuzumab emtansine (T-DM1) as a successor to Herceptin (trastuzumab) in an attempt to ward off biosimilar competition.

This is not Pfizer's only venture into biosimilars. In March 2012, the company also started a phase I/II trial with its biosimilar rituximab candidate (PF-05280586), comparing it to Roche's rheumatoid arthritis treatment Rituxan/MabThera (rituximab) [1].

Related articles

Roche does not see a threat from biosimilars until 2015

Deal struck over development of Herceptin biosimilar

Reference

1. GaBI Online - Generics and Biosimilars Initiative. Also noted on biosimilars: 11 May 2012. Pfizer starts phase I/II biosimilar rituximab trial [www.gabionline.net]. Mol, Belgium: Pro Pharma Communications International; [cited 2012 Oct 19]. Available from: www.gabionline.net/Biosimilars/General/Also-noted-on-biosimilars-11-May-2012

Permission granted to reproduce for personal and educational use only. All other reproduction, copy or reprinting of all or part of any 'Content' found on this website is strictly prohibited without the prior consent of the publisher. Contact the publisher to obtain permission before redistributing.
Source: ClinicalTrials.gov