Roche does not see a threat from biosimilars until 2015 Posted 21/09/2012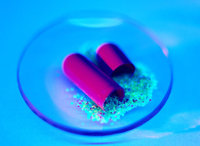 Switzerland-based drugmaker F. Hoffmann-La Roche (Roche) expects results from 19 late-stage clinical trials over the next 18 months to provide a stream of products to offset potential near-term threats to its cancer drugs Herceptin (trastuzumab) and Rituxan (rituximab).
Cancer-drug giant Roche has been developing its 'armed antibody' trastuzumab emtansine (T-DM1) as a successor to Herceptin (trastuzumab). The breast cancer treatment is the company's third-biggest seller and could be exposed to so-called biosimilar competition in Europe from around 2015. In a Phase III study, trastuzumab emtansine significantly extended the time people with HER2-positive metastatic breast cancer lived without their disease getting worse compared to those who received standard treatment, Tyverb (lapatinib) plus Xeloda (capecitabine). The company is hoping that the results will mean that patients on trastuzumab switch to trastuzumab emtansine rather than any biosimilar of trastuzumab.

Another of its blockbuster biologicals Rituxan (rituximab) loses patent protection at the end of 2013, but Mr David Loew, Roche's Marketing Head told Reuters that he did not now expect any biosimilar versions of the blockbuster antibody drug before the first quarter of 2015. This is somewhat surprising considering that rivals, including generics giants Teva Pharmaceutical Industries and Dr Reddy's Laboratories, are already developing their own versions. Mr Loew gave as a reason for the delay that generics companies had to add more patients to clinical studies to satisfy European regulators about the safety and efficacy of their products.

Rituxan, also known as MabThera, is used to treat cancer of the lymphatic system, as well as rheumatoid arthritis and had sales of 6.01 billion Swiss francs (US$6.29 billion) in 2011, making Roche's biggest selling drug in 2011.

Roche sees its late-stage pipeline as strong and therefore able to offset any risk from potential competition from biosimilars. The pipeline includes as many as 19 late-stage clinical trials, which are expected to produce marketable products over the next 18 months, 12 of which are investigating new molecular entities.

Roche, not surprisingly, reports one of its core competencies to be oncology and is spending about 50% of its R & D budget on cancer research. However, diagnostics are also seen as playing an important part in differentiating the company's new products, with more than 60% of Roche's pharmaceutical pipeline projects being coupled with the development of companion diagnostics in order to make treatments more effective.

The company must be doing something right. It has been recognised as the most sustainable healthcare company globally in the Dow Jones Sustainability Index (DJSI), for the fourth year in a row.

Related article

Dr Reddy's plans EU launch for biosimilar rituximab

Permission granted to reproduce for personal and educational use only. All other reproduction, copy, retransmission or reprinting of all or part of any 'Content' found on this website is strictly prohibited without the prior consent of the publisher. Contact the publisher to obtain permission before redistributing.
Source: Chicago Tribune, Reuters, Roche