Perceptions of biosimilars among US cancer patients Posted 30/08/2019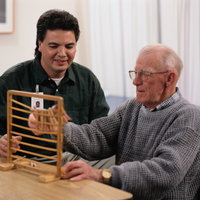 Amid increasingly expensive cancer treatments, researchers in the US explored perceptions of generic drugs among a group of 75 patients, in findings presented alongside the 2019 American Society of Clinical Oncology (ASCO) Annual Meeting.
Cancer treatment costs in the US are notoriously high and continuing to increase. Most drugs launched between 2009 and 2014 cost over US$100,000 per patient per year, and more recently have exceeded US$400,000 for some treatments. The US National Institutes of Health (NIH) estimate that the oncology drug market will reach almost US$112 billion by 2020.

The high price of cancer drugs in the US places both a financial and an emotional burden on the patient, with 90% of Americans agreeing that cancer drugs are too expensive. Despite this, evidence from other fields shows that patients sometimes do not trust cheaper, non-branded medicines.

This study [1] investigated oncology patients' views of biosimilar drugs and their potential to reduce costs. The researchers surveyed 75 oncology patients' views around costs and patient involvement in decision-making.

Over 60% of respondents believed that expensive medications do not work better than less costly ones, yet only 60% of these (and less than half of respondents overall) said they would prefer to be prescribed that the cheaper version of their anticancer medication.

Of the 60% who believed that more expensive drugs are not more effective but still wanted them to be prescribed, 40% believed cancer was too serious to take risks with cheaper medication, 25% wanted the most expensive drug that their insurance would cover, and 10% said they wanted the best possible medication.

However, over 90% of respondents said they would want to know if their doctor was prescribing a cheaper version of their medication. The authors conclude that while the oncology patients in their sample generally agree that biosimilar drugs are just as effective as more expensive ones, they still have concerns regarding the quality of cheaper drugs. They say it will be important to overcome these concerns in order to expand the use of biosimilars and achieve greater cost savings.

Conflict of interest
The authors of the abstract [1] reported conflict of interest, including research funding from pharmaceutical companies. For full details of the authors' conflict of interest, see the abstract [1].

Editor's comment
It should be noted that data of the study presented in this article was published as an abstract and presented at a conference. These data and conclusions should be considered as preliminary until published in a peer-reviewed journal.

Related articles
Challenges facing the US biosimilars market

Stakeholder perspectives on biosimilars in oncology

Biosimilars: implications for oncologists

Reference
1. Harvey RD, McGrath M, Cook JW, et al. How will the cost of biosimilars affect patients' willingness to receive them? Abstract No: e18338. The 2019 Annual Meeting of the American Society of Clinical Oncology (ASCO); 2019 May 31-June 4; Chicago, Illinois, USA.

Permission granted to reproduce for personal and non-commercial use only. All other reproduction, copy or reprinting of all or part of any 'Content' found on this website is strictly prohibited without the prior consent of the publisher. Contact the publisher to obtain permission before redistributing.

Copyright – Unless otherwise stated all contents of this website are © 2019 Pro Pharma Communications International. All Rights Reserved.
Source: ASCO, Journal of Clinical Oncology