Biosimilars: implications for oncologists Posted 13/07/2018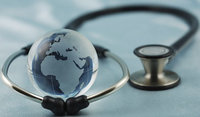 In 2015, the US Food and Drug Administration (FDA) approved its first biosimilar, filgrastim-sndz, a biosimilar of the granulocyte colony-stimulating factor filgrastim. Since then, FDA has approved four additional biosimilar tumour necrosis factor α inhibitors, and in May 2017, the Oncology Drug Advisory Committee voted in favour of approval of an epoetin alfa biosimilar. Three biosimilar monoclonal antibodies (mAbs) have been approved in the US. Although their indications are for chronic inflammatory diseases, according to authors Robert Rifkin and Susan Peck, oncologists should become familiar with these agents, because they may need to administer these drugs for patients who have concurrent chronic inflammatory conditions [1].
Recent approvals demonstrate the growing comfort level of regulatory agencies with biosimilars. However, obtaining a marketing license is just the first hurdle for a biosimilar. Market penetration and acceptance by physicians, pharmacists and patients presents an additional obstacle. Some of the key challenges to the uptake of biosimilars into healthcare systems will be pharmacy and supply chain management. Key considerations with regard to whether to include a given biosimilar into a formulary include clinical parameters, product characteristics and institutional considerations.

Cost likely will be a major factor in uptake of biosimilars in the US. It is estimated that, by 2016, biologicals would be 10 of the top-selling drugs throughout the world and that spending on brand-name biologicals is expected to grow by at least 10% yearly [2, 3]. The introduction of biosimilars could be expected to result in substantial savings in the biologicals market, whether directly or by stimulation of competition with manufacturers of the brand-name products.

Related to cost are considerations of reimbursement and payer policies. Payers could exert pressure on healthcare systems to incorporate biosimilars in their formularies and may affect access by setting co-payment policies that encourage patients to use biosimilars through lower out-of-pocket costs.

Another challenge that will affect the degree and the speed with which biosimilars are integrated into clinical practice in the US is patient acceptance, and this will be based on awareness, knowledge and perception. A survey of 3,198 patients with either chronic inflammatory diseases or cancer, caregivers of individuals with these diseases, and individuals in the general population conducted in Europe and the US in 2014 revealed major gaps in knowledge and awareness about biosimilars [4]. The survey revealed that only 6% of the general population had a basic awareness of biosimilars and up to 70% of these individuals had never heard of biosimilars.

It is equally essential that treating physicians be knowledgeable about biosimilars to clearly explain and address patient questions. However, a recent survey of 1,201 physicians who prescribe biological therapies suggests that there are gaps in knowledge, awareness and perceptions among these clinicians, too [5]. Approximately one third of medical oncologists and haematologists/oncologists did not believe that biosimilars will have equivalent efficacy and be at least as safe as the reference product, and these practitioners thought that safety would be compromised because of the abbreviated regulatory approval process.

It is clear that the introduction of biosimilars into the oncology treatment landscape is imminent. These agents have the potential to contain rapidly increasing healthcare costs and at the same time enable greater patient access. Increased education of all involved parties, from treating physicians, pharmacists, and healthcare administrators to patient consumers, will be the cornerstone for building widespread acceptance. These educational efforts will need to emphasize an understanding of regulatory standards for biosimilar approval, preclinical and clinical data requirements, and the meaning of similarity with regard to efficacy and safety.

The authors of the research paper [1] reported conflict of interest, including having a consulting or advisory role for Amgen, Boehringer Ingelheim, Celgene, EMD Serono, Takeda and Sandoz. For full details of the authors' conflict of interest, see the research paper [1].

Abstracted by Robert M Rifkin, Medical Director Biosimilars, and Associate Chair, US Oncology Hematology Research, The US Oncology Network and McKesson Specialty Health, Texas, US.

Related articles
Biosimilars in oncology in Europe

Biosimilars in oncology in the US

Brazilian oncologists favour 'follow-on biological products'

British oncologists back biosimilar mAbs to treat cancer

References
1. Rifkin RM, Peck SR. Biosimilars: implications for clinical practice. J Oncol Pract. 2017;13(9_suppl):24s-31s.
2. Lucio SD, Stevenson JG, Hoffman JM. Biosimilars: implications for health-system pharmacists. Am J Health Syst Pharm. 2013;70(22):2004-17.
3. Falit BP, Singh SC, Brennan TA. Biosimilar competition in the United States: statutory incentives, payers, and pharmacy benefit managers. Health Aff (Millwood). 2015;34(2):294-301.
4. Jacobs I, Singh E, Sewell KL, et al. Patient attitudes and understanding about biosimilars: An international cross-sectional survey. Patient Prefer Adherence. 2016;10:937-48.
5. Cohen H, Beydoun D, Chien D, et al. Awareness, knowledge, and perceptions of biosimilars among specialty physicians. Adv Ther. 2017;33(12):2160-72.

Permission granted to reproduce for personal and non-commercial use only. All other reproduction, copy or reprinting of all or part of any 'Content' found on this website is strictly prohibited without the prior consent of the publisher. Contact the publisher to obtain permission before redistributing.

Copyright – Unless otherwise stated all contents of this website are © 2018 Pro Pharma Communications International. All Rights Reserved.