Home / Biosimilars / Research / Government policies to maximize social benefit of biosimilars in countries with restricted access to biologicals
Government policies to maximize social benefit of biosimilars in countries with restricted access to biologicals Posted 30/03/2018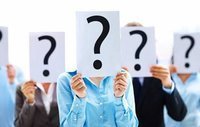 The potential value of biosimilars is dependent on patient access to originator biologicals in a given country. If the originator biological is reimbursed without any volume and access restrictions, the main objective of using biosimilars is to generate savings in health expenditures without compromising health outcomes. This disinvestment scenario is mainly applicable for higher income countries. If the original biological product is reimbursed with volume and access restrictions, the main objective of biosimilars is to treat more patients from the same healthcare budget, and hence generate more health gain. This special investment scenario is applicable for lower income European Union (EU) Member States and other middle-income countries. If the originator biological is not reimbursed at all, more affordable biosimilars may create an opportunity for public reimbursement, however, incremental budget is needed to generate more health gain. This investment scenario is applicable for low-income countries [1].
Payers and policymakers should take a strategic approach and focus on interventions in the following key areas to maximize the societal benefit of biosimilars especially in countries with restricted access to originator biologicals.

1) Public administration of biosimilars
Expedited pricing and reimbursement process should facilitate the timely market entry of biosimilars.
Administrative tools and policy measures should be introduced to incentivize the choice for more affordable biosimilars.
2) Clinical guidelines
Multisource biologicals should be the first-line biological therapy for all patients. More expensive patented biologicals with no proven significant clinical benefit compared to biosimilars should only be second-line options.
Single switch of patients from an originator biological to its more affordable biosimilar alternative under medical supervision should be mandated after patent expiry.
Physicians should not only be informed about scientific evidence on biosimilars but also guided on how to educate appropriately their patients on these medicines.
3) Evidence base for policy decisions
Cost-effectiveness or cost-utility analysis should be applied to judge the full economic value of biosimilars, except in those cases when biosimilar medicines are compared to their originator biological alternative for treatment-naïve patients.
Budget impact analysis should be applied to estimate: 1) the savings from biosimilars, if there is no patient access limit to biologicals; or 2) the incremental budget, if patient access to biologicals is restricted.
4) Management of uncertainty related to policy decisions
Ex-ante risk management: threshold for the risk of immunogenicity may be calculated, where not switching patients to biosimilars is the preferred option from the payers' perspective.
Ex-post risk management: vigorous pharmacovigilance data collection and risk-management plan should be mandated in case of increased risk of immunogenicity. The risk management plan may even include risk-sharing agreements with manufacturers of biosimilars.
The key success criterion of public health programmes is how to improve the utilization and persistence with more affordable biosimilars.

Conflict of interest
Syreon Research Institute received financial support from Medicines for Europe to prepare the original research paper [1]. The authors summarized their independent professional opinions and take full responsibility for potential errors in the manuscript.

Abstracted by András Inotai, PhD; Marcell Csanádi, MSc; and Zoltán Kaló, PhD; Syreon Research Institute, Budapest, Hungary.

Related articles
Biosimilar policies around the globe

National experience with public procurement of biosimilars

Reference
1. Inotai A, Csanádi M, Vitezic D, et al. Policy practices to maximise social benefit from biosimilars. J Bioequiv Availab. 2017;9(4):467-72.

Permission granted to reproduce for personal and non-commercial use only. All other reproduction, copy or reprinting of all or part of any 'Content' found on this website is strictly prohibited without the prior consent of the publisher. Contact the publisher to obtain permission before redistributing.

Copyright – Unless otherwise stated all contents of this website are © 2018 Pro Pharma Communications International. All Rights Reserved.