Biosimilar insulins have same efficacy and safety as reference biologicals Posted 29/06/2018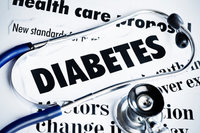 Researchers from the US have found that biosimilar insulins have comparable safety and clinical efficacy as their reference biologicals [1].
For nearly a century, no biosimilar of insulin was available in the US. The first follow-on insulin, Basaglar (insulin glargine), was approved by the US Food and Drug Administration (FDA) in December 2015 [2]. This was followed by the approval of the insulin lispro follow-on biological Admelog in December 2017 [3]. Then, the agency granted tentative approval, pending resolution of outstanding patent litigation, for the follow-on insulin glargine Lusduna in July 2017 [2].

Carolyn Tieu and colleagues carried out a review using PubMed, Cochrane Central Register of Controlled Trials (CENTRAL), Embase, Latin America and Caribbean Health Sciences (LILACS), South Asian Database of Controlled Clinical Trials (SADCCT) and IndiaMED from their inception through 14 January 2018. All randomized controlled trials (RCTs) comparing safety, clinical efficacy, pharmacokinetics (PKs) and pharmacodynamics (PDs) of any biosimilar insulin with a reference product in adults regardless of sample size and location were included in the review.

Of the 6,945 titles and abstracts reviewed, 40 were assessed for full-text eligibility. Of the 40 full-text articles, 29 were excluded as they were not RCTs, not in English or not in humans. The remaining 11 studies met the eligibility criteria and were included in the data analysis.

The 11 RCTs included in the review examined five biosimilars: Eli Lilly's Basaglar (LY2963016), Biocon's Basalog (MYL‑1501D), Gan & Lee's Basalin, Sanofi's Admelog (SAR342434) and Merck's Lusduna (MK‑1293). Basalin, Basalog, LY2963016 and MK‑1293 were compared to insulin glargine (Lantus) as a reference product while SAR342434 was compared to insulin lispro (Humalog). Three trials enrolled healthy volunteers, 5 enrolled type 1 diabetics, and 2 enrolled type 2 diabetics. One study enrolled both healthy and type 1 diabetics.

Seven trials evaluated PK and PD outcomes. These trials were all crossover studies. Four studies included healthy adults and three studies evaluated patients with type 1 diabetes. Five of the 11 trials assessed clinical efficacy, with three studies enrolling type 1 diabetics and two studies enrolling type 2 diabetics. All 11 trials examined adverse events within the analytical population including all patients who received at least one dose of either biosimilar or reference product. Five of the 11 trials assessed immunogenicity. Participants consisted of patients with type 1 and type 2 diabetes.

All of the trials examined in the review indicated comparable PK, PD, clinical efficacy, safety and immunogenicity outcomes.

Although Admelog, Basaglar and Lusduna were approved through a 505(b)(2) abbreviated pathway by FDA, future biosimilar insulins are expected to use the biosimilars pathway. Biosimilar insulins are expected to cost less than their reference products, saving the healthcare system as much as US$44 billion through 2024. In order to achieve these savings questions regarding the safety, effectiveness and interchangeability of biosimilar and reference products need to be addressed. This review attempted to answer some of these questions.

The authors concluded that the studies identified in this review 'suggest similar clinical efficacy and safety' … 'compared to their reference products'. They added that 'these biosimilars may be considered as alternative options for non-basal and basal insulin therapy in patients with type 1 and type 2 diabetes'.

Conflict of interest
Several of the authors of the research paper [1] reported conflict of interest, including being Chair of the FDA's Peripheral and Central Nervous System Advisory Committee, serving as a paid consultant to QuintilesIMS, serving on the Advisory Board of MesaRx Innovations and serving as a paid member of OptumRx's National P&T Committee. For full details of the authors' conflict of interest, see the research paper [1].

Editor's comment
Readers interested to learn more about insulin biosimilars are invited to visit www.gabi-journal.net to view the following manuscript published in GaBI Journal:

Patient-reported outcome measures in phase III trials of LY2963016 insulin glargine and reference insulin glargine products: ELEMENT 1 and ELEMENT 2

GaBI Journal is indexed in Embase, Scopus, Emerging Sources Citation Index and more.

Readers interested in contributing a research or perspective paper to GaBI Journal – an independent, peer reviewed academic journal – please send us your submission here.

Related articles
Biosimilars of insulin lispro

Biosimilars of insulin glargine

References
1. Tieu C, Lucas EJ, DePaola M, et al. Efficacy and safety of biosimilar insulins compared to their reference products: a systematic review. PLoS One. 2018;13(4):e0195012. doi:10.1371/journal.pone.0195012. eCollection 2018.
2. GaBI Online - Generics and Biosimilars Initiative. Biosimilars approved in the US [www.gabionline.net]. Mol, Belgium: Pro Pharma Communications International; [cited 2018 Jun 29]. Available from: www.gabionline.net/Biosimilars/General/Biosimilars-approved-in-the-US
3. GaBI Online - Generics and Biosimilars Initiative. FDA approves follow-on insulin lispro Admelog [www.gabionline.net]. Mol, Belgium: Pro Pharma Communications International; [cited 2018 Jun 29]. Available from: www.gabionline.net/Biosimilars/News/FDA-approves-follow-on-insulin-lispro-Admelog

Permission granted to reproduce for personal and non-commercial use only. All other reproduction, copy or reprinting of all or part of any 'Content' found on this website is strictly prohibited without the prior consent of the publisher. Contact the publisher to obtain permission before redistributing.

Copyright – Unless otherwise stated all contents of this website are © 2018 Pro Pharma Communications International. All Rights Reserved.