Patient and provider views on biosimilars to treat breast cancer Posted 10/05/2019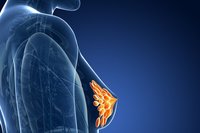 A Canadian breast cancer advocacy group collected insights from patients and medical oncologists regarding the use of biosimilar treatments.
Biosimilars have been available in Canada since 2009 [1]. An increasing number of biosimilars are likely to be approved for use in cancer treatment in the near future, in particular for breast cancer as patents for breast cancer treatments are among the first to expire. The Canadian Breast Cancer Network (CBCN) conducted two virtual roundtables, one with seven breast cancer patients and one with six oncologists to explore key considerations regarding the use of biosimilars. The results are discussed in the white paper, Breast Cancer & Biosimilars Recommendations on Use, Implementation and Patient Communications.

Patient perspectives
Key issues arising from discussions with patients include:
• Lack of confidence in biosimilars. There was a general feeling of distrust in biosimilars, partly due to their name. The awareness that biosimilars are similar to the originator biologicals rather than identical raised concerns that biosimilars were a 'second-class' treatment.
• Treatment efficacy and side effects. Patients felt that potentially fatal diseases should be subject to a more stringent review process, and lost confidence over the lack of original clinical research for biologicals. The group had concerns about the side effects arising from switching, and about the extrapolation of data used in the approval process for a biosimilar.
• Communication with patients. Patients felt strongly that they should be kept informed about their treatment. Anxiety levels were raised considerably at the thought of being switched to a biosimilar, although patients claimed that they would follow the advice of their oncologist.
• Need for guiding principles for the use of biosimilars in breast cancer treatment. Patients felt that treatment of breast cancer with biosimilars requires consideration of parameters including type of breast cancer, stage, whether the cancer is recurrent, and age of the patient. Patients were unanimously opposed to the idea of interchangeability for biosimilars.
• Application of cost savings. Patients hoped that savings associated with use of biosimilars would be invested into breast cancer research or used to increase access to existing treatments.

Physician perspectives
Key issues arising from discussions with physicians include:
• Experience and comfort in use. Physicians had different levels of awareness about biosimilars and their use, including their place in breast cancer treatment. Some physicians were not comfortable with extrapolating data from the metastatic setting to the curative one.
• Implementation. Physicians felt strongly about a number of issues, including opposition to switching; using monitoring or post-marketing surveillance of biosimilars to increase industry confidence; the importance of naming conventions and computer coding for pharmacovigilance; and biosimilar manufacturers creating patient support programmes.
• Communication with patients. There was considerable debate among the oncologists around how much and what to tell patients about prescribing a biosimilar. The physicians agreed that until biosimilars are a 'standard of care' their use should be communicated to patients.
• Cost implications. Physicians were more focused on long-term savings than short-term ones, noting that savings should not be used to guide treatment decisions.

Biosimilar manufacturers are taking steps to support patients using biosimilars. Biosimilars Canada, an association representing Canada's biosimilar manufacturers, plans to launch a patient support platform in 2019 that can be customized to meet the individual needs of the therapy, the biosimilar sponsor and payers [2].

Related article
Recommendations published by Canadian breast cancer advocacy group

Reference
1. GaBI Online - Generics and Biosimilars Initiative. Biosimilars approved in Canada [www.gabionline.net]. Mol, Belgium: Pro Pharma Communications International; [cited 2019 May 10]. Available from: www.gabionline.net/Biosimilars/General/Biosimilars-approved-in-Canada
2. GaBI Online - Generics and Biosimilars Initiative. Biosimilars makers in Canada to launch patient support programme [www.gabionline.net]. Mol, Belgium: Pro Pharma Communications International; [cited 2019 May 10]. Available from: www.gabionline.net/Biosimilars/General/Biosimilars-makers-in-Canada-to-launch-patient-support-programme

Permission granted to reproduce for personal and non-commercial use only. All other reproduction, copy or reprinting of all or part of any 'Content' found on this website is strictly prohibited without the prior consent of the publisher. Contact the publisher to obtain permission before redistributing.

Copyright – Unless otherwise stated all contents of this website are © 2019 Pro Pharma Communications International. All Rights Reserved.
Comments (3)
how i was cure from herpes with the help of dr edidia herbal product posted 09/10/2019 - by rosesharon
Herpes is a serious and recurring disease which can't be cured through drugs or injections by the American doctors but the best way to deal with Herpes is by taking natural herbs medicine for it,  I have read about DR EDIDIA the great herbalist doctor who cure me from herpes  with his powerful herbal medicine.  i contacted him to know how he can help me and he told me never to worrythat he will help me with the natural herbs from God!after 2 days of contacting him, he told me that the cure has been ready andhe sent it to me via UPS SPEED POST and it got to me after 3 days!i used the medicine as he instructed me (MORNING and EVENING) and i wascured!its really like a dream but i am so happy!   for the people suffering from the following diseases, Cancer, hypothyroidism, Herpes, COPD, HIV, Arthritis, Hpv, Infections,Liver Disease, Autoimmune Diseases, Parkinson's disease,Lupus Canker sore and more should contact him for his herbal medicine because i am a living testimony and i was cured of herpes and his medicine is legit.  i sent him what he requested and he sent me his medicine which i took for 3 good weeks and today am out here with negative result. when i went for test i was so happy after going through his medication. you can reach him through his email dredidiaherbalhome@gmail.com or call whatsapp number:+2349074505296 he will help you out.  here is the Dr website http://dredidiaherbalhome.weebly.com/ https://dr-edidia-herbal-home.business.site/ also visit my facebook pages https://www.facebook.com/dredidiaherbs/?modal=admin_todo_tour OR https://www.facebook.com/HIV-CURE-1359918664158191/?modal=admin_todo_tour  blogs pages https://naturaltreatmentherpes.blogspot.com/ https://besherpestreatment.blogspot.com/ I,m rosesharon and you can get intouch with me via rosesharon915@gmail.com  also view website to know him.
how i got cured posted 02/10/2019 - by alice hollis
Hello everyone, Words cannot describe how happy i am today after been cured from the cancer disease that i have be suffering from over 4 years now. I was diagnose with cancer and i have be living in shame and hiding it, but it became worse that i was searching for cure from different means so desperate until i met with a lady online who was testifying about this herbal doctor called Dr oriane. Who said she get her cancer disease cured with the use of Dr oriane herbal medicine. I never believed but i have to give a try because i was desperately in need of cure to the deadly disease that i have been living with. So i contacted him and we discussed how to get the cure and Dr oriane told me that he had cured with herbal medicine which i will order for and it will be delivered to me. Which i did what he wanted and to my greatest surprise the herbal medicine was delivered to me at my address which i gave to him, with instruction on how to apply was also given to me by Dr oriane. Then i started to use the herbal medicine, so after four weeks of using the herbal medicine, i saw physical changes and went for test at two separates hospitals and i was totally cured, i am here to say thanks to you again Dr oriane for saving me from the deadly cancer disease. Anyone with such disease can also contact Dr oriane through his EMAIL: droriane6@gmail.com.  
cue posted 22/09/2019 - by mary johnson
ALL THANKS TO DR OSO WITH HIS HERBAL PORTION I WAS COMPLETELY CURED FROM BREAST CANCER.  I'm here again to appreciate. DR OSO God will always continue to bless you more abundantly, for the good works you don in my life, I will always keep on writing good and posting my testimonies about you on the Internet, I'm MARY JOHNSON from TEXAS . I was tested breast cancer positive, I saw a blog on how DR OSO cured people with his herbal portion, i did not believe in natural medicine but i just decided to give him a try, I contacted him,and explain my situation to him,few day later he sent me the herb, after taking DR OSO  herbal medicine for few weeks i went to hospital for check up so luckily i was healed  with his herbal portion, i am so happy. If you have any type of cancer problem or you are also infected with any kind of disease, contact him drosohaberhome@gmail.com or call/whatapp +2348162084839 for advice and for his product,i hope this testimony also help some one out there ..              here is the  dr website. https://sites.google.com/view/drosohaberhome/ His blog page https://drosohaberhome.blogspot.com you can also email me for more info about DR oso  via maryjohnson9700@gmail.com     ALL THANK TO DR OSO .