EMA publishes revised biosimilar Q&A document for patients Posted 05/10/2012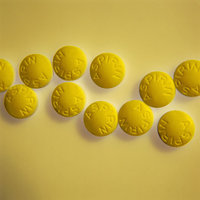 On 27 September 2012 EMA published its revised Questions and Answers (Q&A) document on biosimilar medicines aimed at patients and the general public.
The revised and updated document (EMA/837805/2011) covers the following questions:
What is a biological medicine?
What is a biosimilar medicine?
How are biosimilar medicines evaluated in the EU?
How is the safety of biosimilar medicines monitored?
Can a biosimilar medicine and its reference medicine be used interchangeably?
The document explains in patient-friendly terms the complexity of biological medicines and gives examples of biologicals as being proteins such as insulin, growth hormone and erythropoietins. It goes on to explain that biosimilars are not the same as generics, which have simpler chemical structures and are considered to be identical to their reference medicines.

EMA adds that a list of all biosimilar medicines authorised centrally in the EU can be found on their website. Information on whether a medicine is a biosimilar medicine can be found in the medicine's summary of product characteristics.

EMA then goes on to explain how biosimilars are approved in the EU, reiterating that biosimilar medicines are manufactured following the same standards as for other medicines, and regulatory authorities perform periodic inspections of the manufacturing sites.

The importance of safety monitoring is expressed in the Q&A document and it is noted that the safety of biosimilar medicines is continuously monitored after authorisation, as is the case for all medicines.

Finally, EMA states that its evaluations do not include recommendations on whether a biosimilar should be used interchangeably with its reference medicine. The agency advises that patients should speak to their doctor and pharmacist with regards to switching from one biological medicine to another.

European biologicals manufacturer representative EuropaBio welcomed the revised Q&A document, stating that 'EuropaBio members are supportive of updating the EMA Biosimilars Q&A to reflect regulatory experience with biosimilar applications since the Q&A was first published in 2008. We also support EMA's efforts to differentiate the regulatory standards for biosimilars from those that support generic chemical medicines.'

They also supported the statement that patients should speak to their doctor and pharmacist concerning questions related to switching from one biological medicine to another. The association added that 'we believe this guidance will ensure the prescribing physician must always be consulted in any discussion to switch their medicine, which is essential for clinical management and for proper pharmacovigilance.'

Biologicals giant Amgen also welcomed the revised Q&A document, stating that 'EMA demonstrates its commitment to maintaining a science-based and patient centric approach for biosimilars in the European Union,' as well as re-affirming 'the fundamental differences between biosimilar and generic medicines.' Amgen also supports the clear recommendation in the Q&A that for questions related to switching from one biological medicine to another, patients should speak to their doctor and pharmacist.

Editor's comment
The issue of interchangeability or 'switching' is a contentious one. Unlike generics, which are considered identical to the originator molecule, biosimilars are large complex molecules prone to heterogenecity.

However, with rising healthcare costs and shrinking governmental budgets, it seems that biosimilars can only become a more and more important part of the future medicines market. Although biosimilars may differ noticeably from each other and from originator biologicals, this does not make them inferior, just different.

If you have any comments regarding the Q&A document, please send us an email.

Related articles

Naming and interchangeability of biosimilars raised in new survey

Current and future issues surrounding biosimilars

Biosimilars interchangeability, increased costs and burden for FDA

Permission granted to reproduce for personal and educational use only. All other reproduction, copy or reprinting of all or part of any 'Content' found on this website is strictly prohibited without the prior consent of the publisher. Contact the publisher to obtain permission before redistributing.