Huons enters biosimilar market while private equity firm PAG invests in Hisun BioRay
Posted 13/09/2019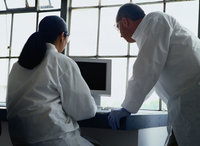 Huons has announced its plans to enter the biosimilar market, and private equity firm PAG has acquired a controlling interesting in Hisun Pharmaceutical's biopharmaceutical subsidiary, Hisun BioRay.
Korea-based Huons will enter the biosimilar market through a collaboration with Prestige Bio Pharmaceutical, the Korean branch of Singapore-based Prestige BioPharma. Through this collaboration, Huons will gain local exclusive sales rights to Prestige BioPharma's Humira biosimilar PBP1502 and Avastin biosimilar HD204. This will be the third exclusive sales rights Huons holds for biosimilars manufactured by Prestige BioPharma, as it already has an exclusive sales right agreement for Prestige BioPharma's Herceptin biosimilar HD201. As part of the collaboration, Huons has agreed to invest in Prestige Bio Pharmaceutical.
'We believe the introduction of a biosimilar business is essential at a time when the company is widening its pace as a global total healthcare company', said Huons CEO Um Key-an. 'As patents for major biopharmaceuticals are about to expire, the company will quickly secure biosimilars and develop them into Huons' future growth engine'.
Kim Jin-woo, Prestige Bio Pharmaceutical CEO also said, 'We are pleased to conclude this agreement with Huons, which has manufacturing and production facilities of cGMP level as well as domestic and overseas pharmaceutical business know-how'.
On 4 September 2019, China-based Zhejiang Hisun Pharmaceutical and private equity firm PAG announced that PAG will acquire a controlling interest in Hisun Pharmaceutical's subsidiary, Hisun BioRay Bio-pharmaceutical (Hisun BioRay). PAG will acquire 58% of Hisun BioRay for approximately US$540 million, making this the largest private equity investment in China's biotechnology industry to date. PAG's acquisition will include its two R & D and manufacturing centres in Taizhou and Hangzhou, and nationwide commercial operation.
Hisun BioRay currently employs 700 people and markets a recombinant human TNF-alpha (TNF-α), fusion protein for psoriasis, rheumatoid arthritis and ankylosing spondylitis. The pipeline includes over 10 other oncology and autoimmune projects, including a copy biologicals of Humira which is planned to launch at the end of 2019 as Anjianning.
Haibin Wang, Hisun BioRay CEO said in a statement 'PAG's investment will support and accelerate the development of our pipeline and clinical trial progress, further strengthen our competitive advantage, and expand our footprint in the latest generation of innovative biologic[al]s and biosimilars'.
Related articles
Prestige and Pharmapark make deal for trastuzumab biosimilar
Adalimumab copy biologicals accepted for review in China
Permission granted to reproduce for personal and non-commercial use only. All other reproduction, copy or reprinting of all or part of any 'Content' found on this website is strictly prohibited without the prior consent of the publisher. Contact the publisher to obtain permission before redistributing.
Copyright – Unless otherwise stated all contents of this website are © 2019 Pro Pharma Communications International. All Rights Reserved.