Proposed biosimilars guidelines for Chile
Posted 20/01/2012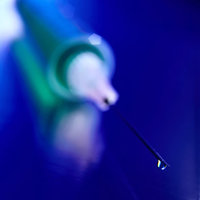 In October 2011, Chile's Agencia Nacional de Medicamentos (ANAMED) released draft guidance for the evaluation of biosimilars in Chile
For many years, despite the complexity of the manufacturing process or the product characterisation, biosimilars have been considered in the same way as generics in Chile.
However, more recently ANAMED has considered that, in the light of the development of scientific research, biosimilars cannot be considered as chemical origin generics, since their structure is more complex.
This fact was evidenced with the expiration of biological product patents in Europe, where the concept of biosimilarity and overarching and specific guidelines for biosimilars have been developed [1]. Later, in 2007, the WHO also formally acknowledged the need to elaborate guidelines for the evaluation of biosimilars and subsequently published its guideline on evaluation of similar biotherapeutic products [2].
The legal basis for the development of regulations allowing the evaluation of biosimilar products in Chile is defined in the current regulations of the National System for the Control of Pharmaceutical Products for Human Use D.S. 3/2010 of the Minister of Health. Biological products are defined in these regulations as pharmaceutical specialties whose procurement or production involves living organisms, as well as their fluids or tissues. The regulations apply to all therapeutic proteins derived from recombinant DNA (biotechnological) and include vaccines, serums, blood products, hormones, recombinant or biotechnological drugs, antibiotics, allergens and gene therapies.
A biosimilar product is defined in the proposed guidelines as a biological product, which is highly similar to a reference product, with minor inactive component differences and regarding which there are no significant clinical differences with regards to the reference product in terms of quality, safety and efficacy.
Biosimilarity to the reference product will need to be demonstrated based upon analytical studies, pre-clinical studies and comparative clinical studies.
Any reduction in the information–pre-clinical and clinical studies–to be provided in the dossier to the regulatory authorities for a biosimilar is to be based on the comprehensive characterisation and comparison regarding quality between the biosimilar product and the biological reference product.
The proposal also includes further specific information on demonstrating comparability of recombinant human insulin-like products, epoetins, recombinant human growth hormone, granulocyte colony-stimulating factor, interferon alfa, interferon beta and monoclonal antibodies in the annexes. A guideline for low molecular weight heparins, which ANAMED considers to be a 'non-biotechnological product', is also included.
If you would like to receive a copy of the proposed guideline please send an email to editorial@gabionline.net.
Related articles
EMA to revise overarching biosimilar guidelines
Biosimilars approved in Europe
References
1. GaBI Online - Generics and Biosimilars Initiative. EU guidelines for biosimilars [www.gabionline.net]. Mol, Belgium: Pro Pharma Communications International; [cited 2012 Jan 20]. Available from: www.gabionline.net/Guidelines/EU-guidelines-for-biosimilars
2. GaBI Online - Generics and Biosimilars Initiative. Global guidelines for biosimilars [www.gabionline.net]. Mol, Belgium: Pro Pharma Communications International; [cited 2012 Jan 20]. Available from: www.gabionline.net/Guidelines/Global-guidelines-for-biosimilars