Cost savings after switching to generic tacrolimus
Posted 04/12/2020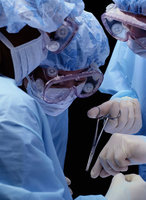 The use of narrow therapeutic index generic immunosuppressant in solid organ transplantation is controversial. This is because drugs with a narrow therapeutic index, such as immunosupressants, are defined by a narrow distance between the dosage that induces a desired effect and that dosage which already has a toxic effect [1]. This has led to medical and scientific societies being reluctant to switch to generics of these types of drugs because they think that small pharmacokinetic differences could predispose episodes of acute rejection or of adverse effects derived from toxicities of the product [2, 3].
Most experiences of switching to generics with a narrow therapeutic index have short term follow-up periods, analyse only pharmacokinetic issues and do not systematically include either complications or cost analyses. In order to address this shortcoming, researchers from Chile analysed the costs and benefits of switching kidney transplant recipients from originator tacrolimus to a generic version of the drug [4].
Fifty-seven stable transplant recipients were switched from originator tacrolimus (Prograf, Astellas Pharma) to a generic version of the drug (Cidimus, Sandoz), maintaining the same dose. They were followed for eight months and all events occurring during this period were recorded.
The researchers observed two infectious episodes, five allograft biopsies were performed, and two patients had acute rejections. In Chile, the most expensive complication after transplantation is acute rejection. This made it the main cost driver in this analysis. It should, however, be pointed out that this complication could have happened anyway, even without switching to generic tacrolimus.
From the payer's perspective, if all the costs associated with the change to generic tacrolimus are considered, savings related to a lower cost of the drug translate in a real financial loss for the public health system. This was mainly due to secondary costs, which included extra medical checks, monitoring blood concentrations of drugs and diagnosis and treatment of eventual complications. The analysis also showed that frequent switches, even from one generic drug to a cheaper one is an even worse strategy to save money.
The authors therefore conclude that although generics are cheaper than their originator counterparts and that new generics even more so, the sum of the associated costs can transform hypothetical savings into a disastrous financial loss for the health insurance system. They add that it is necessary to perform simulations and carefully analyse economic policies before implementing public policies, especially if the consequences of those policies can be momentous.
Conflict of interest
The authors of the research paper [4] declared that there was no conflict of interest.
Abstracted by Fernando Gonzalez, Web Intelligence Centre, Facultad de Ciencias Físicas y Matemáticas, Universidad de Chile.
Editor's comment
Readers interested to learn more about narrow therapeutic index generics are invited to visit www.gabi-journal.net to view the following manuscript published in GaBI Journal:
Bioequivalence of narrow therapeutic index drugs and immunosuppressives
GaBI Journal is indexed in Embase, Scopus, Emerging Sources Citation Index and more.
Readers interested in contributing a research or perspective paper to GaBI Journal – an independent, peer reviewed academic journal – please send us your submission here.
Related articles
Bioequivalence of brand-name and two generic tacrolimus in transplant patients
The therapeutic equivalence of brand-name and generic narrow therapeutic index (NTI) cardiovascular drugs
LATIN AMERICAN FORUM
We are pleased to announce, that starting January 2021, the launch of a new section on GaBI Online, the 'Latin American Forum' (in Spanish) featuring the latest news and updates on research and developments in generic and biosimilar medicines in Latin America.
Register to receive the GaBI Latin American Forum newsletter. Inform colleagues and friends of this new initiative.
References
1. Godman B, Baumgärtel C. Bioequivalence of narrow therapeutic index drugs and immunosuppressives. Generics and Biosimilars Initiative Journal (GaBI Journal). 2015;4(4):159 60. doi:10.5639/gabij.2015.0404.035
2. van Gelder T. European Society for Organ Transplantation Advisory Committee recommendations on generic substitution of immunosuppressive drugs. Transpl Int. 2011;24(12):1135 41.
3. Alloway R, Isaacs R, Lake K, et al. Report of the American Society of Transplantation conference on immunosuppressive drugs and the use of generic immunosuppressants. Am J Transplant. 2003;3(10):1211-5.
4. González F, González F. Estimación del ahorro hospitalario con el reemplazo de inmunosupresores genéricos en trasplante renal [Cost savings after switching from innovative tacrolimus to a generic version of the drug in transplant recipients]. Rev Med Chile. 2020;148(4):429-35.
Permission granted to reproduce for personal and non-commercial use only. All other reproduction, copy or reprinting of all or part of any 'Content' found on this website is strictly prohibited without the prior consent of the publisher. Contact the publisher to obtain permission before redistributing.
Copyright – Unless otherwise stated all contents of this website are © 2020 Pro Pharma Communications International. All Rights Reserved.