Reforms to health policy needed in Europe
Posted 23/10/2020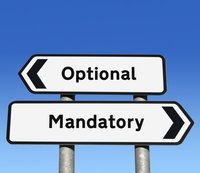 The President of Medicines for Europe has made four key recommendations for European Union (EU) pharmaceutical policy, while the Irish Pharmacy Union (IPU) says reforms to the health service could save Ireland millions of euros.
At the 'For a healthy Europe' conference in October 2020, the President of Medicines for Europe Christoph Stoller made a speech on how to improve the resilience of manufacturing and supply of medicines in Europe. Medicines for Europe represents generic and biosimilar manufacturers, which together provide almost 70% of dispensed medicines in Europe.
Europe currently has 400 manufacturing sites and 126 R & D sites for off-patent medicines; and represents 35% of active pharmaceutical ingredient (API) production worldwide – which is greater than India, China and the US.
Despite this, Mr Stoller said the COVID-19 pandemic has shone a light on supply chain issues in Europe, which could lead to medicine shortages. The pharmaceutical strategy for Europe, which outlines the regulatory framework for the EU and is soon to be revised, aims to strengthen the supply chain and manufacturing system in Europe.
Mr Stoller outlined four key priorities for the upcoming pharmaceutical strategy:
• Reform tender policies and develop new pricing models which encourage investments in security of supply and manufacturing resilience. This is to prevent the current and unsustainable preference for the cheapest generic drugs, which harms the ambition to secure manufacturing in Europe and to create a more resilient supply chain.
• Use digitalisation and telematics. These technologies will facilitate the rapid transfer of information between industry and regulators, as well as the fast shipment of medicines between EU Member States.
• Upgrade the single market IP framework. This should include measures such as a broad Bolar exemption (which allows a manufacturer to obtain regulatory approval for a generic version of a drug prior to expiry of the patent on the originator).
• Develop a platform for policymakers, payers, regulators, and industry to meet. Develop a European-level platform for actors in the pharmaceutical supply chain to meet regularly and implement policy reforms.
In related news, the Irish Pharmacy Union (IPU), which represents community pharmacies in Ireland, has recently made a statement on cost savings that could be made in Ireland.
They say millions of euros could be saved as a result of reforms in the health service, which could subsequently be invested in community care.
The IPU say increasing the use of biosimilar drugs alone could have saved more than Euros 300 million over recent years. 'Three years ago, a national biosimilars policy was promised but has not been implemented. Since 2017 this has led to an estimated Euros 370 million in needless additional spending – up to Euros 125 million that could be reinvested in community health care every year', IPU General Secretary Darragh O'Loughlin told The Irish Times.
This is in line with recent findings [1] showing that the increased use of generics and biosimilars in Ireland could save the country Euros 1 billion over five years.
Mr O'Loughlin also recommended pharmacy-based programmes for chronic disease management, such as screening for atrial fibrillation. Data suggest that such a programme could prevent over 2,300 cardiac events each year in Ireland, as well as saving over Euros 1.3 billion in additional health spending.
He also highlighted the impact of the pandemic on the health service and recommended making greater use of community pharmacists: 'GPs are going to be exceptionally busy this winter dealing with Covid-19 on top of their normal heavy workload, and we need to provide other pathways for people who don't necessarily need a doctor'.
Related articles
Sustainable market scorecard represents gold-standard for biosimilar sustainability
Irish pharmaceutical association urges political parties to create a new medicines policy
Reference
1. GaBI Online - Generics and Biosimilars Initiative. Generics and biosimilars can save Ireland Euros 1 billion in five years [www.gabionline.net]. Mol, Belgium: Pro Pharma Communications International; [cited 2020 Oct 23]. Available from: www.gabionline.net/Reports/Generics-and-biosimilars-can-save-Ireland-Euros-1-billion-in-five-years
Permission granted to reproduce for personal and non-commercial use only. All other reproduction, copy or reprinting of all or part of any 'Content' found on this website is strictly prohibited without the prior consent of the publisher. Contact the publisher to obtain permission before redistributing.
Copyright – Unless otherwise stated all contents of this website are © 2020 Pro Pharma Communications International. All Rights Reserved.
Source: Medicines for Europe; The Irish Times