FDA issues draft guidance for insulin biosimilars
Posted 29/11/2019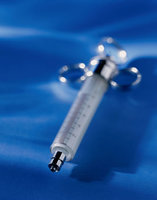 The US Food and Drug Administration (FDA) announced on 25 November 2019 that it had issued draft guidance on immunogenicity considerations for insulin biosimilars.
For historical reasons insulin products were previously approved under the Food, Drug, and Cosmetic Act (FD&C Act) of the Public Health Service Act as drugs. However, from March 2020 they will be deemed to be biologicals [1].
The draft guidance aims to facilitate biosimilar insulin development, thereby improving patient access to life-saving insulin products.
Clinical immunogenicity considerations for biosimilar and interchangeable insulin products
Date: November 2019
www.fda.gov/regulatory-information/search-fda-guidance-documents/clinical-immunogenicity-considerations-biosimilar-and-interchangeable-insulin-products
FDA has previously required that clinical studies be provided to evaluate potential risks from immunogenicity with insulin products. The agency has also taken the position that data from a comparative clinical immunogenicity study is likely to be needed to evaluate the potential risk and clinical impact of immunogenicity of proposed biosimilar or interchangeable insulin products.
In this draft guidance, FDA says that, according to its 'updated thinking', if a comparative analytical assessment based on state-of-the-art technology demonstrates that the products are 'highly similar', 'there would be little or no residual uncertainty regarding immunogenicity'. In such instances, FDA says that 'a comparative clinical immunogenicity study generally would be unnecessary to support a demonstration of biosimilarity or interchangeability'. Such studies may, however, still be necessary in cases where residual uncertainty regarding immunogenicity still needs to be addressed. This could include where candidate products contain, for example, differences in certain impurities or novel excipients. This would be on 'a case-by-case scientific determination in the context of individual applications'.
The updated recommendation is based on an extensive multidisciplinary evaluation, which considered the relatively small, structurally uncomplicated and well-characterized nature of insulin products, the extensive experience and literature that confirm minimal or no clinical relevance of immunogenicity with insulin product use and scientific thinking on the lack of clinical impact of immunogenicity with insulin product use.
FDA recommends that the Biologics License Application (BLA) for a biosimilar or interchangeable insulin product contains adequate chemistry, manufacturing, and control (CMC) information; a comprehensive and robust comparative analytical assessment between the insulin biosimilar and the reference biological; a comparative clinical pharmacology study and an immunogenicity assessment justifying why a comparative clinical study to assess immunogenicity is not necessary.
FDA has released the draft for a comment period of 60 days, i.e. until 27 January 2020. Comments on the draft guidance can be posted to the Division of Dockets Management (DDM) under Docket FDA-2019-D-5255. This can be done via the website www.regulations.gov or written comments can be mailed to Dockets Management, FDA, 5630 Fishers Lane, Rm. 1061, Rockville, MD 20852, USA.
Related article
US guidelines for biosimilars
Reference
1. GaBI Online - Generics and Biosimilars Initiative. Comments on FDA's plans to transition insulin products [www.gabionline.net]. Mol, Belgium: Pro Pharma Communications International; [cited 2019 Nov 29]. Available from: www.gabionline.net/Guidelines/Comments-on-FDA-s-plans-to-transition-insulin-products
Permission granted to reproduce for personal and non-commercial use only. All other reproduction, copy or reprinting of all or part of any 'Content' found on this website is strictly prohibited without the prior consent of the publisher. Contact the publisher to obtain permission before redistributing.
Copyright – Unless otherwise stated all contents of this website are © 2019 Pro Pharma Communications International. All Rights Reserved.