The therapeutic equivalence of antiplatelet agents, ACE-inhibitors, statins and alpha-blockers
Posted 04/02/2011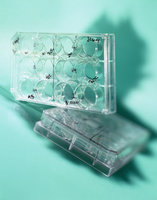 The potential changes in pharmacy formulary policy, due to the availability of generic versions of cardiovascular drugs, should be based on as much evidence as possible.
A recent study, using the MarketScan administrative claims database, reported some interesting results on the economic impact of switching from the brand-name angiotensin-blocker valsartan to other forms [1]. Almost 100,000 valsartan maintainers and 2,150 switchers were identified and matched from the database and it was found that, although switching from valsartan resulted in a mean co-payment decrease of US$16.50 per month, these switchers were associated with an 8% higher risk of prescription discontinuation and higher total medical costs by US$748 per patient, compared to patients who maintained valsartan treatment. Although this economic study only investigated short-term costs, it highlights the importance of considering all aspects when modifying hospital pharmacy prescription policy. A summary of all research into the therapeutic equivalence of certain cardiovascular drugs follows.
Research
Antiplatelet agents
Kesselheim et al. identified three studies that investigated clinical outcomes with brand names and their generic counterparts [2]. Two studies investigated Plavix versus clopidogrel and one study investigated enteric coated aspirin versus three formulations of enteric coated acetylsalicylic acid; no statistically significant differences were seen between the clinical endpoints, including platelet aggregation tests, bleeding time and also tolerability, for the generic and brand-name versions of the drugs.
Angiotensin-converting enzyme inhibitors
Only one study has been identified as comparing the clinical efficacy of the brand-name angiotensin-converting enzyme vasotec and the generic enalapril [2]. This small bioequivalency study found no differences in the drugs' abilities to reduce blood pressure or affect heart rate, complete blood count, and urine analysis.
Statins
Two double-blind randomised controlled studies with crossover design including subjects suffering from hypercholesterolaemia that had not been previously treated and investigating zocor versus simvastatin also found no significant differences between the two drugs' effects on cholesterol measurements, liver function test results and tolerability.
Alpha-blockers
An open-label, randomised controlled trial investigating hytrin versus terazosin, and conducted on 43 outpatients with benign prostatic hypertrophy, reported no differences in heart rate, blood pressure, complete blood count or symptom scales.
Conclusion
To date, no reports of the clinical non-equivalency of generics or brand-name antiplatelet agents, angiotensin-concerting enzyme inhibitors, statins, and alpha-blockers have been published. Studies that have been performed are small and larger scale trials are necessary.
Related articles
The therapeutic equivalence of brand-name and generic narrow therapeutic index (NTI) cardiovascular drugs
The clinical equivalence of generic and brand-name calcium channel blockers
Are generic diuretics clinically equivalent to their brand-name counterparts for the management of cardiovascular disease?
The clinical equivalence of brand-name beta-blockers and their generic counterparts
Generic or brand-name drugs for cardiovascular disease? Does the evidence match current opinion?
The rise in power of generic drugs
References
1. Signorovitch J, Zhang J, Wu EQ, Latremouille-Viau D, Yu AP, Dastani HB, et al. Economic impact of switching from valsartan to other angiotensin receptor blockers in patients with hypertension. Curr Med Res Opin. 2010;26(4):849-60.
2. Kesselheim AS, Misono AS, Lee JL, Stedman MR, Brookhart MA, Choudry NK, et al. Clinical equivalence of generic and brand-name drugs used in cardiovascular disease: a systematic review and meta-analysis. JAMA. 2008;300(21):2514-26.