AIFA updates the Transparency Lists for generics
Posted 26/02/2021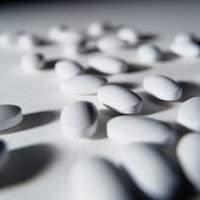 The Italian Medicines Agency (Agenzia Italiana del Farmaco, AIFA) announced on 15 January 2021 the update of its Transparency Lists (liste di trasparenza).
The substitutability and interchangeability of generics are authorized by AIFA following an evaluation of bioequivalence results. Interchangeable products are then listed in the Transparency Lists, which indicates medicines reimbursed by the Italian National Health Service (NHS) on the basis of the reference price (RP) system, with details of their RPs. Biosimilars available in Italy are not listed in the Transparency Lists and there is no automatic replacement for these products [1].
The lists of medicinal products and the relative reference prices including any reductions and paybacks have been updated in accordance with the Italian law. The lists are presented by both active ingredient and commercial name.
These lists are important, as the Italian NHS only reimburses the cost of the least expensive generics on the market. The price of drugs reimbursed by the NHS is negotiated between the marketing authorization holder and AIFA. Use of a more expensive equivalent product is only possible at the specific request of the patient with a co-payment.
In July 2020, a new decree setting new criteria and procedures for the negotiation of the price of medicinal products and related reimbursement status was published. This replaced Resolution no. 3/2001, which had governed drug pricing for the previous 19 years. In September 2020, AIFA published new draft guidelines setting out instructions for manufacturers on the preparation of the price and reimbursement dossier. The price negotiated with AIFA normally remains effective for 24 months. The contract is then automatically renewed for a further 24 months if neither party has proposed an amendment 60 days before the expiry date.
Related article
Italy Country Focus: Licensing Guidelines and Regulations
Reference
1. GaBI Online - Generics and Biosimilars Initiative. Biosimilars policies in Italy [www.gabionline.net]. Mol, Belgium: Pro Pharma Communications International; [cited 2021 Feb 26]. Available from: www.gabionline.net/Reports/Biosimilars-policies-in-Italy
Source: AIFA, Simmons+Simmons