Varied approach to interchangeability across the MENA region Posted 22/11/2019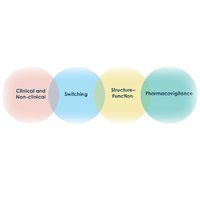 To achieve global agreement on issues of regulatory approval of biosimilars, open discussion across national borders and between different stakeholder groups is key. A lack of agreement between countries that make up the Middle East and North Africa (MENA) region, particularly in the area of interchangeability and switching, was made clear at a meeting organized by the Generics and Biosimilars Initiative (GaBI).
GaBI's second MENA Stakeholder Meeting on Regulatory Approval, Clinical Settings, Interchangeability and Pharmacovigilance of Biosimilars (Dubai, United Arab Emirates), 10 October 2018) [1], brought together participants from countries in the MENA region and beyond, including practising healthcare professionals, regulators and pharmaceutical manufacturers, to discuss where agreement and differences exist [1, 2].

According to the Saudi approach to interchangeability and switching, as explained by Professor Aws Alshamsan, King Faud University, Saudi Arabia, biosimilars are not automatically interchangeable. Of the 10 biosimilars that have been approved in Saudi, only two are deemed interchangeable. Biosimilarity alone is not enough for substitution or switching – this requires another level of scrutiny. In Saudi Arabia, switching is approved by the local authority, prescriber and the patient while substitution is approved by the local authority and pharmacist.

In Kuwait, patient choice is paramount. Dr Yasser Mustafa Ali Ghadanfar from Kuwait predicts that this will present a barrier to switching in the foreseeable future.

These approaches contrast with that in Tunisia, says Dr Sonia Sebai Ep Ben Amor. In Tunisia, medicines are procured by pharmacy-centralized purchase. When Tunisia's first biosimilar of trastuzumab was approved, the minister of health's tender committee and the national insurance company chose to purchase the biosimilar for economic reasons. Following this decision, the originator, Herceptin, was no longer available (except to patients who were prepared to pay for it themselves). A second biosimilar was subsequently approved, and patients were automatically switched to this. Dr Ep Ben Amor says the biosimilar is now half the price of the originator.

In the European Union, products that are interchangeable are expected to gain the same result in the patient. Interchangeability can be seen in two ways, says Dr Niklas Ekman of the Finnish Medicines Agency, either as switching by the prescriber; or as substitution at the pharmacy level, without the knowledge of the prescriber. In Finland, all biosimilars that have been approved in the EU are interchangeable, meaning that the physician can change between the two. Finland has not yet taken a position on substitution at the pharmacy level, but from a scientific point of view, he says, the challenges of substitution should be similar to those of switching. Most countries in the EU agree that biosimilars approved by the European Medicines Agency are interchangeable when the switch is overseen by the prescriber.

According to physicians in the MENA region, the economic argument in favour of biosimilars [3] can be off-putting. Switching from a known successful treatment to an unknown treatment because it is cheaper does not automatically instil confidence, particularly if neither the patient nor the physician are under tight financial constraints.

The greatest barrier to interchangeability and switching is a relative lack of experience with biosimilars. Being provided with evidence by regulators is not enough, says Dr Ravi Mohan Pedapenki of the Ministry of Health in Bahrain; physicians and patients need to see evidence first hand. Dr Ibrahim Aljufalli, Advisor to the Minister of Health, Saudi on Pharmaceutical Sector Development, agreed, comparing the current position with biosimilars to the introduction of generics over 30 years ago – initially rejected but now largely understood and accepted.

Dr Adeeba Al-Herz from Kuwait agrees. 'We need to go to the clinicians and try to educate them about the different aspects of biosimilars,' he said.

Related article
WHO should finalize its BQ guidance

References
1. Laslop A, Wang J, Thorpe R. 2nd MENA Stakeholder Meeting on Biosimilars 2018 – Report. Generics and Biosimilars Initiative Journal (GaBI Journal). 2019;8(2):76-87. doi:10.5639/gabij.2019.0802.009
2. Pitts PJ, Reilly MS. Medicines regulation in the MENA region and the importance of the World Health Organization's INN proposal of Biological Qualifier. Generics and Biosimilars Initiative Journal (GaBI Journal). 2018;7(3):97-100. doi:10.5639/gabij.2018.0703.021
3. Alhomaidan AM, Aljuffali IA, Alnutaifi FS. Pricing of biosimilars in Saudi Arabia. Generics and Biosimilars Initiative Journal (GaBI Journal). 2016;5(1):27-9. doi:10.5639/gabij.2016.0501.007

Permission granted to reproduce for personal and non-commercial use only. All other reproduction, copy or reprinting of all or part of any 'Content' found on this website is strictly prohibited without the prior consent of the publisher. Contact the publisher to obtain permission before redistributing.

Copyright – Unless otherwise stated all contents of this website are © 2019 Pro Pharma Communications International. All Rights Reserved.