UK biosimilars uptake lower than in some other EU countries Posted 20/09/2013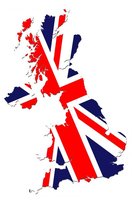 Use of biosimilars in the UK is lower than might be expected when looking at the use of generics in the UK, and it is lower than in some other European countries.
Biosimilars in the UK make up only 30% of the volume market share of their reference product, despite the fact that the UK has one of the highest market shares of generics in Europe. In 2010, 83% of prescriptions in England were prescribed and 67% were dispensed as generics [1].

Uptake of biosimilars in the UK is about the same as in some other EU nations, such as France and Italy, but remains significantly behind Germany, which has around 50% volume uptake, as well as other European countries, such as Sweden and Greece.

Factors that may be hindering the uptake of biosimilars in the UK include:
physician uncertainty about prescribing biosimilars
lack of nationwide policies to boost use, especially in the retail setting
pharmacist substitution of a biosimilar for an originator biological is not allowed in the UK or anywhere in Europe
biosimilars tend to only be prescribed for newly diagnosed patients rather than switching patients from their existing treatment.
One biosimilar, filgrastim, (a recombinant human granulocyte colony-stimulating factor used to treat neutropenia), however, has managed to gain a foothold in the UK market, reaching a 90% volume uptake in January 2013. Other biosimilars, such as biosimilar somatropin (recombinant human growth hormone) and epoetin (recombinant human erythropoietin), have not fared so well. Safety concerns are the main barrier to their increased use.

Germany's success with biosimilars uptake has been attributed to the measures introduced by the country's sickness funds, which include physician prescription quotas, education sessions for clinicians on biosimilars and publication of data supporting biosimilars' safety and efficacy.

The British Generic Manufacturers Association (BGMA), which represents 90% of generic drug manufacturers in the UK, believes that the National Health Service (NHS) is wasting millions of pounds a year by not using biosimilars as much as its European counterparts. BGMA estimates that the NHS could achieve annual savings of many hundreds of millions of pounds if there was an increased uptake of biosimilars.

Related articles

Reference

1. NHS National Statistics. The Information Centre (Health Care). Prescriptions Dispensed in the Community Statistics for 2000 to 2010:England. 27 July 2011.

Permission granted to reproduce for personal and non-commercial use only. All other reproduction, copy or reprinting of all or part of any 'Content' found on this website is strictly prohibited without the prior consent of the publisher. Contact the publisher to obtain permission before redistributing.

Copyright – Unless otherwise stated all contents of this website are © 2013 Pro Pharma Communications International. All Rights Reserved.