The rising cost of health care in Europe Posted 11/06/2010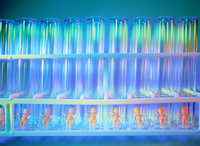 The ageing population and lifestyle changes bring an increased burden on health care and consequently an increase in costs. This growing cost of health care is unavoidable, and drug expenditure is forecast to increase by around 5% annually over the next 3–5 years. Increased use of generics could, however, help to offset some of this increase.
No one is denying that pharmaceuticals play an essential role in improving and maintaining health, often delaying or avoiding the need for expensive hospitalisation. However, worldwide, countries spend on average around 7% of their GDP on health care. Therefore managing and controlling costs remains a major challenge for society, including governments and healthcare insurers.

Although medicines generally constitute only around 10% of a country's total healthcare budget (with generic medicines only comprising between 1–2%) they are a prime target for cost savings.

Generic medicines not only offer cost savings but also the ability to ensure that patients continue to receive high quality treatment at affordable prices post patent expiry. However, development costs for generic medicines are also rising, due to both the increasing complexity of the molecules that are losing protection and the rising burden of regulatory requirements.

A long-term approach involving increased use of generic medicines could compensate for some of these rising costs without compromising the health of patients. In order to achieve this, policy intervention is required by governments to secure the development of a competitive generic medicines market.

(see also, The role of generic medicines in Europe, Challenges facing generic manufacturers in Europe and Opportunities arising from increased use of generics)

Reference:

Alan Sheppard. Generic Medicines: Essential contributors to the long-term health of society. IMS Health Sector Sustainability Challenges in Europe. March 2010.