Tailored and reduced clinical programme for biosimilars Posted 10/02/2017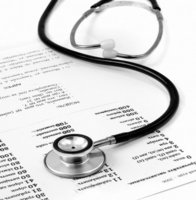 The European Medicines Agency (EMA) is constantly issuing new guidelines and updating its existing guidelines based on new evidence and rapid advances in analytical sciences. Dr Martina Weise, Head of the Licensing Division at the Federal Institute for Drugs and Medical Devices (BfArM), discussed tailored and reduced clinical programme for biosimilarsin the European Union (EU) in her presentation [1] at the 14th Annual Biosimilar Medicines Group Conference.
Changes introduced by EMA since the agency first developed guidelines for the approval of biosimilars via an abbreviated registration process during 2005 to 2006 have included the use of a tailored and reduced clinical programme for biosimilars.

Tailored clinical programme
According to Dr Weise, the clinical programme for a biosimilar is not intended to show efficacy and safety per se. The endpoints should be sensitive to detect differences in efficacy and may be different from those used in clinical trials with the originator. There has been a clear shift to pharmacodynamic (PD) endpoints, examples include:
Magnetic resonance imaging (MRI) endpoint for drugs in multiple sclerosis
Overall response rate for anticancer drugs
Anti-factor Xa (anti-FXa) and anti-FIIa activity for low molecular weight heparin (LMWH)
Absolute neutrophil count (ANC) for granulocyte colony-stimulating factor (G-CSF)
Number of oocytes retrieved for follitropin (IVF)
Glucose infusion rate (in clamp studies) for insulin
Reduced clinical programme
EMA does not require a full clinical dossier for a biosimilar. It is usually possible to carry out one clinical trial in one indication, with the option to extrapolate to other indications of the reference biological.
Clinical trial not needed, if analytical, PK and PD comparison allow conclusion of similar efficacy and safety and the impurity profile and the nature of excipients of the biosimilar do not give rise to concern.
Mentioned in the general guidelines and specifically for insulin and LMWH; planned for filgrastim.
Also expected for more complex biologicals with increasing characterizability of their physicochemical and functional properties.
Dr Weise concluded that 'EMA has shaped biosimilar development globally', with '10 years of safe and effective use of biosimilars in the EU'. Meanwhile, the agency is increasingly 'moving from a science-based concept to a science and experience-based approach'. This, accompanied by the 'increasing armamentarium and sensitivity of analytical tools allows increased tailoring and reduction of clinical programmes'. Finally, she added that global development is 'desirable' but warned that 'complete alignment of scientific thinking and data requirements may not be achievable'.

Disclaimer
The author of the presentation [1] declared that the views and opinions expressed in the presentation were personal views, and may not be understood or quoted as being made on behalf of the Committee for Medicinal Products for Human Use (CHMP) or reflecting the position of the CHMP or any other EMA Committee or Working Party.

Conflict of interest
The author of the presentation [1] did not provide any conflict of interest statement.

Editor's comment
Readers interested in contributing a research paper in a similar area to GaBI Journal – an independent, peer reviewed academic journal – please send us your submission here.

*For profit organizations subjected to a fee

Related articles
Extrapolation and pharmacovigilance for biosimilars

Changes in quality data and non-clinical studies for biosimilars

Changes in requirements for reference products for biosimilars

Biosimilars applications reviewed in the EU

Demonstrating biosimilarity in the EU

References
1. Weise M. Evolving landscape on data requirements to demonstrate biosimilarity – the EU perspective. 14th Annual Biosimilar Medicines Group Conference. 28–29 April 2016; London, UK.
2. GaBI Online - Generics and Biosimilars Initiative. EU guidelines for biosimilars [www.gabionline.net]. Mol, Belgium: Pro Pharma Communications International; [cited 2017 Feb 10]. Available from: www.gabionline.net/Guidelines/EU-guidelines-for-biosimilars

Permission granted to reproduce for personal and non-commercial use only. All other reproduction, copy or reprinting of all or part of any 'Content' found on this website is strictly prohibited without the prior consent of the publisher. Contact the publisher to obtain permission before redistributing.

Copyright – Unless otherwise stated all contents of this website are © 2017 Pro Pharma Communications International. All Rights Reserved.