Closing the information gap for biosimilars Posted 10/03/2017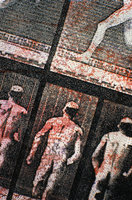 The importance of providing information on biosimilars to patients and prescribers was a topic discussed during the European Commission's (EC) second Multi-stakeholder Workshop on Biosimilar Medicinal Products, which was held in Brussels, Belgium on 20 June 2016 [1].
The workshop included a session on 'Closing the Information Gap: Information and communication needs of patients and healthcare professionals'. The session aimed to highlight the information and communication needs of patients and healthcare professionals and focussed both on individual/clinical practice as well as policy level needs, including education of healthcare professionals.

In his introductory note, Professor Arnold Vulto, Erasmus University Medical Center, The Netherlands, presented on the societal need for biosimilars to tackle high budget pressures. He added that 'if our healthcare system is to remain sustainable, also in the future, biosimilars will play a key role'.

Salvatore Leone, Vice President of the European Federation of Crohn's & Ulcerative Colitis Associations and CEO of the Italian Inflammatory Bowel Diseases Association, pointed out the necessity to get patients involved in the decision-making process in order to realise patient-centred care. He added that patient–physician dialogue was crucial to achieving 'co-owned results' and improving communication and mutual understanding. He also cautioned about switching to a biosimilar if the patient was comfortable with the current treatment as it often takes several attempts to find the right treatment that will suit an individual patient.

Information and education on biosimilars will not be enough, according to Dr René Westhovens, President of the Royal Belgian Society of Rheumatology. He emphasized that beliefs and perceptions must also be addressed. Three of the most important factors physicians need in order to be able to take a responsible decision are unbiased information, shared decision-making with patients and transitioning to biosimilars will take a lot more doctors' time, which is not there and not compensated for. In view of this, third-party payers need to compensate doctors/hospitals for transition programmes, as doctors have to do the hard work to talk to patients and make change-programmes. He added that building trust is always a long process.

Jamie Wilkinson, Director of Professional Affairs at the Pharmaceutical Group of the European Union, representing community pharmacists, explained how his organization viewed the role of pharmacists in the biologicals/biosimilars debate. He explained that community pharmacists can facilitate safe, rational, cost-effective and timely access to biologicals/biosimilars.

Dieter Wiek, Chairperson of the Standing Committee of PARE, which is a contributing party to the European League Against Rheumatism (EULAR), stressed the importance of patient and physician information on biologicals, including biosimilars. He acknowledged that biosimilars offer more treatment options to physicians, wider access to patients and increased choice, but patients have to get a better understanding of switching and interchangeability of biologicals and be informed of all treatment options. Patients need lay summaries of recommendations on biosimilars, relevant studies, trials and reviews. Wiek noted that in some western European countries patients are switched to biosimilars because of cost containment reasons and an appropriate shared-decision process was lacking. He demanded data collection for 'at least a couple of years' to see what happens in switching to biosimilars.

Related articles
Revised Q&As on biosimilars for patients

National experience with biologicals, including biosimilars

EC workshop on biosimilars aims to improve uptake

Reference
1. European Commission Directorate-General for Internal Market, Industry, Entrepreneurship and SMEs. Second multi-stakeholder workshop on biosimilar medicinal products; 20 June 2016; Brussels, Belgium.

Permission granted to reproduce for personal and non-commercial use only. All other reproduction, copy or reprinting of all or part of any 'Content' found on this website is strictly prohibited without the prior consent of the publisher. Contact the publisher to obtain permission before redistributing.

Copyright – Unless otherwise stated all contents of this website are © 2017 Pro Pharma Communications International. All Rights Reserved.