US-Mexico-Canada agreement to benefit generics makers Posted 21/02/2020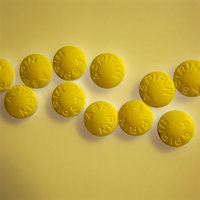 The amended United States-Mexico-Canada Agreement (USMCA) will benefit biosimilar and generic drug companies through changes to patent protection for originator drugs.
The amended USMCA, which is intended to replace the North American Free Trade Agreement (NAFTA), was signed into US law at the end of January 2020. It has already been ratified by Mexico, and Canada is expected to ratify soon. Through amendments to intellectual property rights, the trade agreement will have important implications for the pharmaceutical industry. The amended agreement is said to remove 'provisions that contribute to high prescription drug prices'.

Biologicals currently have 12 years of marketing exclusivity protection in the US, eight in Canada and five in Mexico. Previous drafts of the USMCA were set to extend exclusivity in Canada and Mexico each to 10 years, however, the new amendments provide for only five years. This change will also allow Congress to debate the 12 years exclusivity provided under current US law.

The amendments also involve changes to patent law, removing a clause that would allow new uses of old drugs to be patented. This provision would have allowed drug companies to patent new uses for known products (also known as patent evergreening).

Finally, the amendment removes a provision of three additional years of exclusivity for clinical information submitted in connection with new uses of previously approved products, which can also be used to delay access to generic medicines.

House Democrats have described the amendments as 'preserv[ing] Congress' ability to change U.S. law to improve access to affordable medicines' as the new agreement will enable Congress to lower exclusivity provisions in the US.

Some however have been critical of the reform. The Pharmaceutical Research and Manufacturers of America (PhRMA) for example, which represents the pharmaceutical industry in the US, suggested that the amendments to the USMCA will allow trading partners to 'free ride on America's global leadership in biopharmaceutical research and development'. Likewise, the Biotechnology Innovation Organization (BIO) said the changes would allow 'foreign free-riding on American innovation at the expense of American patients'.

These changes will become law on the first day of the third month after each Party has notified that it has completed its ratification procedures, which is likely to be by April 2020. Until that time, NAFTA remains in place.

Related articles
US government department proposes rule to lower drug prices for its citizens

US Senators reveal plans to lower drug prices

Canada amends its drug pricing regulations

Permission granted to reproduce for personal and non-commercial use only. All other reproduction, copy or reprinting of all or part of any 'Content' found on this website is strictly prohibited without the prior consent of the publisher. Contact the publisher to obtain permission before redistributing.

Copyright – Unless otherwise stated all contents of this website are © 2020 Pro Pharma Communications International. All Rights Reserved.