Slow progress towards biosimilar approval in US Posted 25/02/2011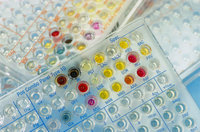 Although the Biologics Price Competition Act was passed in 2009, progress has been slow in setting up a route by which companies can apply to license biosimilars in the US.
In November 2010, FDA held public hearings to set in motion a consultation on how the legislation should be implemented. The new system, once it has been developed in the light of these representations, will operate from 2013 to 2017. Would-be contributors had until 10 January 2011 to indicate their desire to contribute to the discussion. FDA is required to report back to Congress by 15 January 2012.

Europe leads the way

While the US is still struggling the EU is already moving ahead on how to deal with large-molecule biosimilars. EMA first brought out umbrella guidelines for biosimilars in 2005. A series of product-specific draft guidelines were released for consultation in March 2010. Two consultations on monoclonal antibodies are running until 31 May 2011. A series of guidelines for biomedicinal products will be finalised during this year.

In recent years, EMA and FDA have been working more closely. The FDA guidelines are therefore likely to follow the EMA's for the most part, although there will probably be some areas of significant difference. The most talked about is the period of exclusivity. In Europe, innovators have a 10-year data exclusivity period, whereas the US legislation allows for a 12-year period of exclusivity, with a further six months available if paediatric clinical trials are conducted. Canada, by contrast, allows only a six-year exclusivity period.

Experience is being gained in Europe

The long-awaited guidelines pave the way for cheaper copies of very expensive medicines used to treat cancer and other serious diseases. The requirements will be intermediate in stringency between those for a normal generic drug and for the originator biological, with a price tag to match. Europe has accepted that these products will be safe, although not interchangeable like small generic molecules. Some simpler biopharmaceuticals are already in use, and Teva is already running trials for its biosimilar version of rituximab (Roche's MabThera). Once the US establishes its rules for marketing authorisation, a number of manufacturers will be ready with biosimilars already being used in Europe.

Related article
Source: EMA, Pharmcast, Stockhouse, Yahoo Health.