Practical guidance on new pharmacovigilance legislation Posted 30/09/2011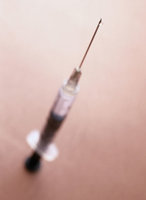 New pharmacovigilance legislation was adopted by the European Parliament and European Council in December 2010. EMA is the regulatory body responsible for implementing much of the new legislation and is developing a framework for compliance and delivery of key requirements. The legislation will be effective from July 2012.
The new EU law aims to provide better protection for people with medical conditions and make them better informed about the use and any undesirable side effects of medicines.

According to the European Commission 5% of all hospital admissions are due to serious side effects from medicines and many more cases may be unreported. Drug side effects or adverse drug reactions (ADRs) are the fifth most common cause of death, accounting for around 200,000 deaths a year, at a cost to society of almost Euros 80 billion.

What are the changes?

The aim of the new law is to update existing EU rules to improve data collection, treatment and dissemination and better inform the public and doctors. A number of changes are proposed that will strengthen the way the safety of medicines for human use is monitored in the EU.

The legislation aims to:
make roles and responsibilities clearer
minimise duplication of effort
free up resources by rationalising and simplifying ADR reporting and periodic safety update report (PSUR) reporting
establish a clear legal framework for post-authorisation monitoring.
Implementing the new legislation

In September 2011, in order to provide guidance for drug companies to comply with the new pharmacovigilance law, the European Commission published a concept paper on implementing measures for the performance of activities related to pharmacovigilance.

The concept paper is available on the EMA website and is open for public consultation until 7 November 2011: ec.europa.eu/health/files/pharmacovigilance/2011-09_concept-paper.pdf

Related article