Pharmaceutical trade barriers are falling Posted 16/11/2012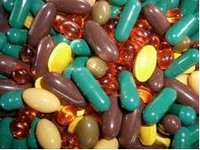 The European Parliament has voted in favour of a trade pact between Israel and the European Union (EU) that will allow easier access to medicines from both markets. The EU is also seeking to reduce barriers to other Mediterranean neighbours and Canada.
Easier access to generics
The European Parliament voted on 23 October 2012 to back a mutual recognition agreement for pharmaceuticals between EU and Israel, with 379 Members of the European Parliament (MEPs) voting in support of the agreement, 230 voting against it and 41 abstaining.

The vote to approve the Agreement on Conformity Assessment and Acceptance of Industrial Products (ACAA) will open up the Israeli market to EU-certified pharmaceuticals, and vice versa, removing barriers to trade, cutting manufacturers' costs and allowing them to get their products to market more speedily. Each side will accept the marketing authorization granted in the other and will not request a duplicate submission.

This should reduce costs to both the originator and generics drugs industry and save time getting medicines to market, thereby providing (tax) payers with access to drugs more quickly. The ACAA, which is a protocol to the 1995 EU-Israel Association Agreement, will apply to all pharmaceuticals except advanced therapy products, special medicinal products based on tissues and cells of human origin, and medicines that include blood products. The agreement also comes as good news for Teva, the world's largest manufacturer of generics, which is based in Israel.

Controversy quietened
Political considerations have been holding this agreement up for over two years. In the end, a majority was convinced that the deal would not include products originating in the Israeli settlements. The EU does not recognise Israel's sovereignty over the occupied territories.

EU Trade Commissioner Karel De Gucht assured parliament that the purpose of the deal was purely technical, to eliminate the need for conformity assessment procedures, to reduce costs and time for pharmaceutical manufacturers. 'No products originating from Israeli territories after 1967 will be included in the terms of the deal', the Commissioner emphasised.

The EU concluded a trade liberalization deal with the Palestinian authority last year. It has already agreed mutual recognition agreements in this area with Australia, Japan, New Zealand and Switzerland, and is seeking to negotiate such arrangements with the majority of Mediterranean nations, including Algeria, Egypt, Jordan, Lebanon, Morocco and Tunisia.

Canada wary of extending patent protection
A similar deal with Canada is being sought under the Canada–European Comprehensive Economic and Trade Agreement (CETA). However, at present Canada grants shorter patent protection time (approximately 8 instead of 10 years). The EU wants Canada to adopt stronger patent protection by way of harmonization. While this might persuade Big Pharma to spend more of its research dollars in Canada, there is popular opposition to the patent extension. A recent study says the change could cost Canadians up to CAD$2 billion (Euros 1.5 billion) in higher drug costs a year by adding an average of 2.6 years of protection before generics would be allowed, the Winnipeg Free Press reports.

Negotiations resumed in late October 2012 and in an effort to counter concern, Canada's Research-Based Pharmaceutical Companies, the country's industry trade group, released three studies documenting the industry's benefits to the country. It says the industry invested Euros 790,000 in drug research in Canada last year, provides 46,000 jobs and contributes an estimated CAD$3 billion (Euros 2.2 billion) to the country's economy.

Related articles

Canada takes another step towards generics

Canada grapples with drugs costs

Permission granted to reproduce for personal and educational use only. All other reproduction, copy, retransmission or reprinting of all or part of any 'Content' found on this website is strictly prohibited without the prior consent of the publisher. Contact the publisher to obtain permission before redistributing.
Source: European Parliament