China and India still to comply with new EU API rules Posted 29/04/2013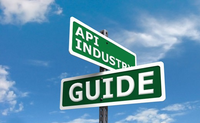 The European Union (EU) has introduced new rules for importing active pharmaceutical ingredients (APIs) for human use into Europe; however, two of its biggest suppliers have yet to put systems in place to comply with these new rules.
These new EU API rules mean that as of 2 January 2013, all imported APIs must comply with EU good manufacturing practices (GMP) standards, according to ICH Q7. As of 2 July 2013, this compliance must be confirmed in writing by the competent authority of the exporting country. This document must also confirm that the plant where the API was manufactured is subject to control and enforcement of GMP at least equivalent to that in the EU.

Alternatively, countries may request to be added to the European Commission's list of countries which have been assessed and are considered as having equivalent rules for GMP to those in the EU. APIs manufactured in the listed countries will not then require a written confirmation.

While this sounds fine in theory, in practice it is causing concern among drugmakers in Europe that API importing countries may not be ready by the 2 July 2013 deadline. And their fears have not been alleviated by the EU Pharmaceutical Committee's latest publication, which confirms that many countries have yet to put systems in place to comply with the new EU API rules.

In fact, China and India, which make up an estimated 15% of APIs imported into the EU, are listed as needing 'more work' – 'in particular by industry stakeholders'. India has made 'some progress' – the Indian Government announced that its regulatory authority, the Drug Controller General, is going to issue 'written confirmation' and implementation guidelines have been published. China has also made 'some progress' by also announcing that it will issue written confirmation. However, the Chinese regulatory authority, SFDA, has stated that it would not issue 'written confirmation' for manufacturing sites which are not under SFDA's supervision. EMA will therefore coordinate the inspections of the approximately 30 sites that this concerns.

Of the countries that have requested listing, only Switzerland has thus far been listed. The EU Pharmaceutical Committee is planning to carry out on-site audit visits for Japan in mid-April and for the US in mid-May 2013, and has almost completed the equivalence assessment for Australia. Israel and Singapore have, however, been refused listing 'for the time being'. Brazil has also requested listing, but has apparently not yet sent the relevant documentation to the EU Pharmaceutical Committee. Brazil, Israel and Singapore will therefore be required to provide written confirmation of compliance with EU GMP.

Other API importing countries that also need 'more work', according to the EU Pharmaceutical Committee, include Argentina, Malaysia, Russia and Thailand.

Some other API importing countries such as Canada, Korea, Mexico, South Africa, Taiwan, Turkey and Ukraine have, however, confirmed that they will provide written confirmation of compliance with EU GMP.

The slow progress has led to concerns that if the main API importing countries are not ready for the 2 July 2013 deadline, this could lead to drug shortages due to drugmakers being unable to source APIs. This latest report does not alleviate these fears, in particular with respect to China and India.

Related article

EU API law causing concern among API producers

Permission granted to reproduce for personal and educational use only. All other reproduction, copy or reprinting of all or part of any 'Content' found on this website is strictly prohibited without the prior consent of the publisher. Contact the publisher to obtain permission before redistributing.