Greece and Syria facing severe drug shortages Posted 22/03/2013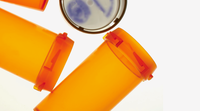 Greece and Syria are both facing severe shortages in essential medicines, but for very different reasons.
Greek drug supplies at breaking point
Provision of pharmaceutical care in Greece is at breaking point, and there is a risk that many medicines, including several of vital importance, will soon become unavailable to Greek patients. The blame for this situation lies with the Health Ministry, according to the national pharmaceutical industry association (Hellenic Association of Pharmaceutical Companies, SFEE).

SFEE says the Health Ministry's 'continued failure to correct mistakes in the pricing of pharmaceuticals' and its failure to 'allocate reasonably and fairly the funds available for the payment of arrears so as to safeguard the smooth operation and survival of pharmaceutical companies' has caused the drug crisis.

Pharmaceutical companies have not received a single Euro from the National Organization for Health Care, EOPYY or public hospitals for two years, although the relevant funds have already been distributed.

In an attempt to ensure that Greek citizens still have access to essential medicines, US-based lobbying group Essential Inventions is urging the Greek Government to go down the compulsory licence route. This would allow Greece to import low cost generics to ease the burden on the country's medical system.

Syria facing severe drug shortages
According to a new report from WHO, cancer medications, insulin, oxygen, anaesthetics, serums and intravenous fluids are no longer available inside Syria. Before the fighting in Syria started more than 90% of medicines were locally produced. WHO estimates that 90% of drug production in the country is gone because pharmaceutical plants have been closed or destroyed. Additionally, the main government storage for imported medicines, which included most of the required needs for the first quarter of 2013, has been destroyed.

A list of 168 of the 'most urgently needed and life-saving' drugs required in the next 12 months has been developed and includes 92 essential drugs and 33 cancer medications. Making the situation worse is the fact that Syria does not have the money to import drugs. WHO is seeking about US$1.4 billion in aid to get the drugs and medical supplies needed.

Related articles

Commission urges Greece to make parallel trade fair

Permission granted to reproduce for personal and educational use only. All other reproduction, copy or reprinting of all or part of any 'Content' found on this website is strictly prohibited without the prior consent of the publisher. Contact the publisher to obtain permission before redistributing.