Generics in Greece most expensive in the EU and uptake remain low Posted 18/08/2017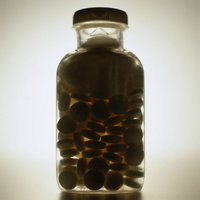 Despite being one of Europe's poorest countries, Greece continues to spend on expensive patented drugs and only a quarter of medicines prescribed in the country are generics, according to recent analysis by Politico.
Between 2010 and 2017 the Greek Government passed 14 austerity measures to tackle the debt crisis in the country, which made it the first developed country to fail to make an International Monetary Fund (IMF) loan repayment.

Despite intense financial pressures, Greece has continued to spend large amounts on novel, brand-name drugs, neglecting more affordable generic drug versions. Recognizing this, the European Commission in its third bailout agreement called on Greece to ensure that 60% of its medicines are generics by March 2018.

Greece is near to the bottom of the charts in terms of generics use in the EU, with only a quarter of medicines prescribed in the country being generics. This compares to over 80% in Germany and 70% in The Netherlands, which means German citizens are three times more likely to be prescribed a generic drug than those in Greece.

So, why does Greece rely so heavily on branded pharmaceuticals? One major reason is vested interests within government and health care, including doctors receiving incentives from drugmakers to prescribe new and more expensive medicines. There is also resistance from physicians and patients, many of whom do not fully understand generics and consider them inferior [1].

However, the country is making progress (generics penetration was under 20% in 2014 [1]). After eight years of austerity measures, the country looks set to leave the EU deficit blacklist, as the Commission has recommended that the country be removed from special oversight measures.

However, the country is far from its 60% generics target and will require more intense surveillance of pharmacies and doctors to make the transition to greater generics use. The country's pharmacies are tightly regulated and have previously been accused of close links to branded drug manufacturers.

To create more competition, the European Commission (alongside the European Central Bank and the IMF) asked the government to remove restrictions on who can open a pharmacy and to introduce an electronic system to monitor prescriptions, yet little progress has been made on these demands. Laws to increase competition among pharmacies and allow supermarkets to sell non-prescription drugs are also yet to be fully implemented.

The government have also provided incentives for pharmacies to sell more generics, required as part of the third bailout agreement, but critics suggest the margins pharmacies make from selling brand-name drugs still exceed any discounts they may receive for selling generics.

Another prominent issue is the need to maintain good connections with the pharmaceutical industry. Although generic medicines should by law cost no more than 65% of the price of the original drug, many generics are in fact above this and Greece has the most expensive average price for generics in the EU. Critics suggest this is because the government does not want to harm connections with local pharmaceutical companies, which contribute significant amounts to the struggling economy.

Clearly, there is much room for improvement in the Greek healthcare system, and in particular for increasing generics uptake in the country.

Related articles
Biosimilar substitution in Europe

Measures to increase generics use in Greece

Reference
1. GaBI Online - Generics and Biosimilars Initiative. Value of generics overlooked in one country that needs them most: Greece [www.gabionline.net]. Mol, Belgium: Pro Pharma Communications International; [cited 2017 Aug 18]. Available from: www.gabionline.net/Generics/Research/Value-of-generics-overlooked-in-one-country-that-needs-them-most-Greece

Permission granted to reproduce for personal and non-commercial use only. All other reproduction, copy or reprinting of all or part of any 'Content' found on this website is strictly prohibited without the prior consent of the publisher. Contact the publisher to obtain permission before redistributing.

Copyright – Unless otherwise stated all contents of this website are © 2017 Pro Pharma Communications International. All Rights Reserved.