Home / Pharma News / Biocon acquires Pfizer research facility and signs licensing agreement with Evotec
Biocon acquires Pfizer research facility and signs licensing agreement with Evotec Posted 04/11/2019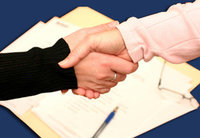 India-based biologicals specialist Biocon has announced the acquisition of a research and development facility from Pfizer Healthcare India Ltd and signed a strategic licensing agreement for an early-stage biosimilar with Evotec Biologics.
Biocon announced in September 2019 that its subsidiary Biocon Biologics has acquired a 60,000 square foot bench to pilot scale research facility from Pfizer.

The state-of-the-art facility is based at TICEL bio park in Chennai, India and will support an early-stage research centre with facilities for cell-line development and drug substance process development, including 400 litre bioreactors and specialized drug product formulation laboratories. It is expected to house over 250 scientists and 500 process and analytical instruments, complementing Biocon's existing 200,000 sq ft R & D centre at Biocon Park in Bangalore.

The facility is due to open in a few months and will accelerate biosimilars development at Biocon, which has a pipeline of 28 molecules. CEO of Biocon Biologics, Dr Christiane Hamacher, said the facility will enable Biocon to 'expand its R & D capability and accelerate its journey towards meeting its strategic long-term goal of addressing the needs of millions of patients worldwide'.

The facility in particular will accelerate the pathway from lab to pilot scale for its biosimilars. 'R & D is at the core of what we do and I believe this facility will enable us to pursue breakthrough innovation in pursuit of providing affordable access to high quality biosimilars and inclusive healthcare solutions aimed at transforming patient lives globally', Dr Hamacher added.

In October 2019, the company made a further announcement, revealing a strategic licensing agreement for an early-stage biosimilar with German drug discovery firm Evotec Biologics. As part of the deal, Biocon Biologics will take the biosimilar through end-to-end development, investigational new drug (IND) filing, manufacturing, commercialization and post-regulatory approval.

Although the details of the biosimilar are unknown, Biocon says it will 'expand its current therapeutic basket' of biosimilars beyond diabetes, oncology and immunology.

Dr Hamacher said Biocon was confident of the quality of the product developed by Evotec, adding 'this collaboration will provide a head start for Biocon Biologics to commercialize a biosimilar under its own brand. Leveraging our R & D skills and manufacturing expertise, we aim to take this differentiated therapy from "bench to bedside"', said Dr Hamacher.

President of US Operations for Evotec Biologics Dr James Thomas said the agreement was the beginning of a 'great relationship' between the two firms.

'[Our] optimised product and process platform has generated an excellent early-stage product candidate which we have licensed to Biocon Biologics for further development using their late-stage development, manufacturing and commercial capabilities to bring a compelling treatment to patients. We look forward to providing support to the Biocon Biologics team as their program advances towards the clinic'.

Biocon will assume all development and commercialization responsibilities while Evotec will take the lead on process development and optimised manufacturability. The financial details of both deals remain confidential.

Related articles
Biocon/Mylan launch first insulin glargine biosimilar in Australia

Biocon's biosimilars plant gains clearance from FDA

Permission granted to reproduce for personal and non-commercial use only. All other reproduction, copy or reprinting of all or part of any 'Content' found on this website is strictly prohibited without the prior consent of the publisher. Contact the publisher to obtain permission before redistributing.

Copyright – Unless otherwise stated all contents of this website are © 2019 Pro Pharma Communications International. All Rights Reserved.