Australia should not copy New Zealand's drug pricing system Posted 25/10/2013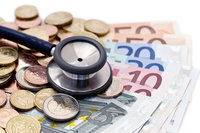 Australia should resist ongoing pressure to adopt a New Zealand-style model of medicines funding, according to Medicines Australia, a group that represents originator manufacturers.
Medicine prices in Australia have been criticized by groups, such as the Consumers Health Forum of Australia (CHF), which claims that Australians pay AU$3 million more for generics than they would if they bought them in New Zealand or the UK [1]. Similar findings have also been published by the Grattan Institute, an independent Australian public policy think tank, which stated that Australia could be saving in excess of AU$1.6 billion a year, if it followed New Zealand's drug buying strategy. The institute found that prices for drugs in Australia were six times higher than in New Zealand.

Australia's main pricing system, the Pharmaceutical Benefits Scheme (PBS) has been criticized for being too slow – only reviewing prices every 18 months. In addition the committee that sets the prices, the Pharmaceutical Benefits Pricing Authority has also come under scrutiny for not being independent – having two members out of six nominated by the pharmaceutical industry. New Zealand, on the other hand, caps the budget for drugs and has appointed totally independent experts that carry out tough negotiations with pharmaceutical companies.

Despite all the criticism, Medicines Australia CEO, Dr Brendan Shaw, however, says that 'Australia should avoid adopting the New Zealand model of medicines funding'. Under the New Zealand model, one brand of a molecule is subsidized on a tender basis, but Dr Shaw says looking only at costs, without considering the whole system is 'poor policy development'.

Speaking at a Medicines New Zealand conference held in Auckland on 9 October 2013, Dr Shaw said New Zealand was 'consistently one of the worst performing countries in the Organisation for Economic Co-operation and Development (OECD) in international comparisons of consumer access to new medicines' and had one of 'the lowest reimbursement coverage for cancer medicines in developed countries'.

Other issues with the New Zealand model highlighted by Dr Shaw were:
The lack of choice and availability of new therapies for New Zealand consumers and doctors, with around 77 medicines subsidized in Australia that are not subsidized in New Zealand.
Even with the delays of new medicines in Australia, it takes two years longer to get a medicine reimbursed in New Zealand than it does in Australia.
New Zealand doctors have at various times complained that their ability to treat patients is compromised by government officials over-committed to cost-containment.
The Pharmaceutical Management Agency (PHARMAC) model is less transparent than Australia, with New Zealand clinicians and consumers complaining about being left in the dark about how, why and when a medicine may or may not be reimbursed by the government.
Dr Shaw concluded that 'at a time when we are dealing with an ageing population, Australia needs a system that provides consumers and doctors with more choice, more treatment options and more new medicines, not less.'

Editor's comment
Please feel free to share your thoughts via email or in the comments section below. What are your views on the cost of medicines in Australia? Do you think that adopting a New Zealand-style approach to pricing would help to reduce costs? Or would this cause reduced access to new medicines?

Related articles

Australian patients 'very positive' about generics

Australia moves towards pricing policy for biosimilars

Reference

1. GaBI Online - Generics and Biosimilars Initiative. Australians pay too much for generics [www.gabionline.net]. Mol, Belgium: Pro Pharma Communications International; [cited 2013 Oct 25]. Available from: www.gabionline.net/Generics/General/Australians-pay-too-much-for-generics

Permission granted to reproduce for personal and non-commercial use only. All other reproduction, copy or reprinting of all or part of any 'Content' found on this website is strictly prohibited without the prior consent of the publisher. Contact the publisher to obtain permission before redistributing.

Copyright – Unless otherwise stated all contents of this website are © 2013 Pro Pharma Communications International. All Rights Reserved.
Source: Grattan Institute, Medicines Australia