Health Canada publishes draft GMP guideline for APIs Posted 09/11/2012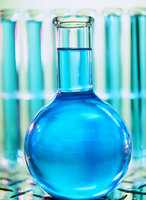 Health Canada announced on 22 October 2012 the publication of a draft guideline on good manufacturing practices (GMP) for active pharmaceutical ingredients (APIs).
At the moment in Canada GMP is only applied to dosage forms and ingredients that are deemed to be high risk. Meaning that the majority of APIs are not covered by GMP – these are instead evaluated by testing before they are used.

The purpose of the draft guideline, which covers APIs used in both brand-name products and generics, is to extend GMP to cover all APIs, not just the high-risk ones. This is in compliance with the proposed regulatory requirements amending the Food and Drug Regulations of 29 September 2012 to extend GMP requirements to active ingredients.

The draft guidance has been designed by Health Canada to facilitate compliance by the regulated industry and to enhance consistency in the application of the regulatory requirements. As well, it is intended to help ensure that APIs meet the requirements for quality and purity that they purport or are represented to possess.

The draft guideline is open for comments and suggestions for 75 days, starting 22 October 2012 until 5 January 2013. An electronic copy or alternate format of the document – Good Manufacturing Practices (GMP) for Active Pharmaceutical Ingredients (APIs) Guidelines (GUI-0104) – is available from the Health Canada website by sending a request to GMP_questions_BPF@hc-sc.gc.ca.

Health Canada suggests that this new guidance 'would provide a net benefit to Canadians'. Estimating the financial gains to be around CAD$35.6 million over 10 years. The agency believes these benefits would be brought about due to savings made by 'removal of poor quality drug products at the active ingredient stage instead of recalls at the dosage-form stage'.

Related articles

Canada takes another step towards generics

Canada grapples with drugs costs

Canadian guidelines for generics

Permission granted to reproduce for personal and educational use only. All other reproduction, copy, retransmission or reprinting of all or part of any 'Content' found on this website is strictly prohibited without the prior consent of the publisher. Contact the publisher to obtain permission before redistributing.