FDA issues new bioequivalence guidance for generics Posted 06/06/2011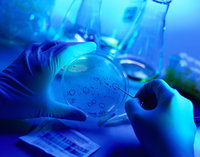 In May 2011, the FDA issued new guidance for the submission of summary bioequivalence data for abbreviated new drug applications (ANDAs). This new guidance means that all bioequivalence data will now have to be submitted, including failed studies.
The new guidance is meant to clarify the requirements for the submission of bioequivalence data that were published in 2009 [1]. This is a significant change that requires ANDA applicants to disclose all bioequivalence studies conducted on a drug product formulation submitted for approval, even those that do not demonstrate that the generic product meets the current bioequivalence criteria. This could result in it becoming more difficult for generic drug companies to establish bioequivalence in the US.

Types of ANDA submissions which must include all bioequivalence studies are the following:
ANDAs (section 314.94)
ANDA amendments (section 314.96(a))
ANDA supplements that require BE studies under section 320.21(c)
ANDAs submitted under a suitability petition (section 314.93)
ANDA annual reports (section 314.81(b)(2)(vi))
The guidance also specifies the necessary format for the summary report to be provided, and clarifies what the meaning of 'the same product formulation' for immediate-release drug forms, extended-release drug products, semisolid dosage forms, and other complex dosage forms. This guidance also contains examples of slightly different formulations that would be considered the same product, and of other formulations that would be considered different.

Related articles

Reference

1. FDA. Requirements for submission of bioequivalence data; final rule. Fed. Regist. 2009;74(11):2849–62.