FDA guidance aims to encourage abuse-deterrent generic opioids Posted 05/01/2018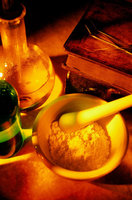 The US Food and Drug Administration (FDA) has issued new guidance intended to encourage generics makers to make abuse-deterrent formulations of opioids.
Building gradually over the past two decades, opioid abuse is now a full-blown crisis in the US. Use of these highly addictive and dangerous painkillers has escalated to a point where drug overdoses have become the leading cause of death for people under 50 in the country, prompting President Donald Trump to declare the opioid crisis 'a national emergency'.

Opioids with abuse-deterrent formulations are intended to make certain types of abuse, such as crushing a tablet to snort or dissolving a capsule to inject, more difficult or less rewarding. To date, FDA has approved 10 opioid drugs with these properties. However, uptake among doctors treating patients in pain has been slow.

One reason for the slow uptake could be that currently abuse-deterrent formulations of opioids are only available as brand-name products, whereas there are numerous cheaper non-abuse deterrent generic formulations on the market.

As part of its efforts to decrease the rate of new addiction, FDA is therefore trying to encourage transition from the current market, which is dominated by conventional opioids, to one in which most opioids have abuse-deterrent properties. FDA has therefore issued a final guidance to assist industry in their development of generic versions of approved abuse-deterrent formulations of opioids.

General principles for evaluating the abuse deterrence of generic solid oral opioid drug products
Date: November 2017
https://www.fda.gov/downloads/Drugs/GuidanceComplianceRegulatoryInformation/Guidances/UCM492172.pdf

FDA Commissioner Dr Scott Gottlieb admitted that 'the same features that make drugs hard to manipulate and abuse also make these formulations more complex, and therefore harder to develop generic versions of'. FDA is therefore also developing new tools for expediting the generic development of complex products, as well as focussing efforts on determining how effective the current abuse-deterrent products are in the real-world setting. The agency is also trying to better understand the attitudes and beliefs of healthcare professionals and those who are prescribed these products.

Related article
Actavis makes agreement for generic abuse-deterrent oxycodone

Permission granted to reproduce for personal and non-commercial use only. All other reproduction, copy or reprinting of all or part of any 'Content' found on this website is strictly prohibited without the prior consent of the publisher. Contact the publisher to obtain permission before redistributing.

Copyright – Unless otherwise stated all contents of this website are © 2018 Pro Pharma Communications International. All Rights Reserved.