Switching stable kidney transplant patients to generic tacrolimus safe Posted 10/02/2017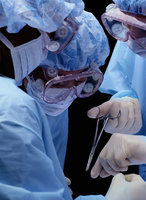 Researchers from Chile have found that switching stable kidney transplant patients to generic tacrolimus is safe. However, they caution the transplant community to carefully monitor any switch to generics [1].
In 2012, the Chilean Ministry of Health introduced a mandate, which required that all patients receiving immunosuppressants for kidney transplantation in public hospitals were switched to generics. Switching kidney transplant patients from a brand-name to a generic immunosuppressant, however, is controversial and there is scarce data from the Hispanic population.

Tacrolimus is the primary immunosuppressive drug used in kidney transplant patients. Therefore, the authors took the opportunity to conduct this single-centre, prospective, non-randomized study based on clinical and laboratory information registered in the clinical charts of the kidney transplant recipients. They included all adult patients who survived for more than three months after transplantation, with stable pre-switch tacrolimus dose and blood levels for at least four weeks and at least three blood tacrolimus and serum creatinine blood levels before and after the switch.

Forty-one stable kidney transplant patients receiving Prograf (tacrolimus, Astellas) were switched to generic tacrolimus (Sandoz) between September and October 2012 in a 1:1 dose ratio and were followed up for up to eight months. All other drugs were maintained as per normal practice.

The results showed that neither tacrolimus doses (3.88 ±1.98 vs 4.11 ± 2.05 mg/d; p = 0.308) nor their blood trough concentrations (8.0 ± 2.2 vs 7.4 ± 1.6 ng/mL; p = 0.354) changed significantly after the switch. However, serum creatinine was statistically lower than the after switching to the generic version: 1.62 ± 0.90 vs 1.75 ± 0.92 mg/dL (p <0.001). At follow-up, five graft biopsies were performed due to increased serum creatinine and two of these patients showed acute cellular rejection. Nine infectious episodes were observed, all of which were treated satisfactorily. No patient discontinued treatment or follow-up and no graft loss or death was observed.

The authors conceded that this was neither a controlled clinical nor a cohort comparative trial. However, they noted that their results 'are in concordance with others' who also followed kidney transplant patients before and after switching to a generic immunosuppressant. The authors also point to the fact that they observed two acute cellular rejection episodes, although they admit that 'both rejections could be attributed to other clinical factors different from the generic tacrolimus'. For this reason they state that 'immunosuppressant drug switches, even to a well validated generic, as required by FDA (US Food and Drug Administration) or EMA (European Medicines Agency), must be monitored'. This statement, however, should perhaps be extended to all kidney transplant patients, whether taking an originator or a generic immumosuppresant. A systematic review and meta-analysis comparing the clinical efficacy and bioequivalence of generic and originator immunosuppressive medications in the solid organ transplant population found that acute rejection was rare and did not differ between the originator and generic immunosuppressant groups [2].

The authors conclude that 'switching from brand-name tacrolimus to a generic tacrolimus (Sandoz) is feasible and appears to be safe, but it must be monitored carefully by treating physicians'.

Conflict of interest
The authors of the research paper [1] declared that there was no conflict of interest. Sandoz donated drug level measurements.

Editor's comment
Readers interested to learn more about generic immunosuppressants are invited to visit www.gabi-journal.net to view the following manuscripts published in GaBI Journal:

Generic immunosuppression in transplantation: a controversial analysis

Bioequivalence of narrow therapeutic index drugs and immunosuppressives

GaBI Journal is indexed in Embase, Scopus, Thomson Reuters' ESCI, and more.

Readers interested in contributing a research or perspective paper to GaBI Journal – an independent, peer reviewed academic journal – please send us your submission here.

Related articles
The ethics of generic immunosuppressive drugs

Switching to generic cyclosporine A after heart transplant safe

References
1. González F, López R, Arriagada E, Carrasco R, Gallardo N, Lorca E. Switching stable kidney transplant recipients to a generic tacrolimus is feasible and safe, but it must be monitored. J Transplant. 2017. doi.org/10.1155/2017/5646858
2. GaBI Online - Generics and Biosimilars Initiative. Safety of generic immunosuppressants in solid organ transplantation [www.gabionline.net]. Mol, Belgium: Pro Pharma Communications International; [cited 2017 Feb 10]. Available from: www.gabionline.net/Generics/Research/Safety-of-generic-immunosuppressants-in-solid-organ-transplantation

Permission granted to reproduce for personal and non-commercial use only. All other reproduction, copy or reprinting of all or part of any 'Content' found on this website is strictly prohibited without the prior consent of the publisher. Contact the publisher to obtain permission before redistributing.

Copyright – Unless otherwise stated all contents of this website are © 2017 Pro Pharma Communications International. All Rights Reserved.