Safety and cost considerations of generic and originator gabapentin Posted 17/04/2015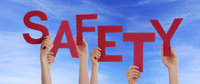 The launch of generic garbapentin prompted researchers from the Chulalongkorn University and the King Chulalongkorn Memorial Hospital in Bangkok, Thailand, to carry out a study to compare the safety and effectiveness of generic gabapentin compared to originator gabapentin (Neurontin) [1].
The single-blind, randomized, controlled, non-inferiority trial was carried out at the Department of Rehabilitation Medicine, King Chulalongkorn Memorial Hospital between August 2012 and February 2014.

Adult patients aged between 18 and 75 years and diagnosed with lower back pain were randomized into two treatment groups. The first group received generic gabapentin Sandoz and the second group received originator gabapentin (Neurontin).

The amount of medication was increased to maintain VAS less than 40 mm and reduced in case of adverse event. Patients, who either experienced serious adverse events or missed the follow-up more than twice, were considered as dropouts.

Blinded assessment was performed. Hepatic function was assessed as serum glutamic oxaloacetic transaminase (SGOT) and serum glutamicpyruvic transaminase (SGPT), whereas renal function was assessed as serum creatinine (SCr) and blood urea nitrogen (BUN). Blood chemistries were immediately analysed within 24 hours before starting medications and after completing the study protocol. The three other groups of medications for pain relief were acetaminophen based, nonsteroidal anti-inflammatory drugs (NSAIDs) and opioid.

Forty-one patients were included in the trial and randomized into the generic gabapentin group (n = 21) and originator gabapentin group (n = 20). The generic gabapentin group had one patient drop out due to discontinuing medication, and the originator gabapentin group had two patients drop out due to rashes and discontinuing medication.

Most eligible patients were female (n = 32, 78%). The average age was 54.4 years. Baseline data revealed that there were no significant differences between the two groups in all parameters considered.

There were no significant differences in hepatic and renal function between pre- and post-treatment and between the two groups. Somnolence was the most common adverse event reported in the generic gabapentin group (65%) and originator gabapentin group (66.6%). Other adverse events reported were constipation (generic 25%, originator 13.3%), dizziness (generic 10%, originator 6.7%), nausea and vomiting (originator 6.7%) and rash (originator 6.7%). One patient in the originator gabapentin group discontinued medication due to rash.

Severe adverse events were not reported in either treatment group. The participants tolerated the treatment with the adverse events reported and continued taking the medication throughout the 8-week study protocol. A higher intensity of adverse events was initially reported, followed by a reduction in reported adverse events and reports that the treatment was well tolerated by participants. Similar safety profiles were demonstrated in both groups.

The medication cost was another main concern. The generic gabapentin group had much lower costs than the originator gabapentin group, with the generic garbapentin being 4.67 times cheaper than the originator gabapentin.

The authors therefore recommend prescribing generic gabapentin rather than the originator form, especially considering the economic status of Thailand and taking into account that gabapentin is reimbursed by the government. However, they add that the switchback to the originator form should be allowed in cases where there is not a good response with the generic form, demonstrated by unchanged VAS pain scores and the use of high amounts of other kinds of pain-relief medication.

Conflict of interest
The authors of the research paper [1] declared that their study was funded by Novartis (Thailand) Limited; however, the research process was not influenced by any conflict of interest.

Abstracted by Dr Natthiya Tantisiriwa, Department of Rehabilitation Medicine, King Chulalongkorn Memorial Hospital, Thailand.

Related articles
Effectiveness of generic and originator gabapentin in lower back pain

Comparison of generic and originator gabapentin

Reference
1. Kantito S, Kantito S, Tantisiriwat N, Piravej K. Comparison of the effectiveness between generic and original form of gabapentin for pain relief in suspected neuropathic component of low back pain. J Med Assoc Thai. 2014;97(7):767-75.

Permission granted to reproduce for personal and non-commercial use only. All other reproduction, copy or reprinting of all or part of any 'Content' found on this website is strictly prohibited without the prior consent of the publisher. Contact the publisher to obtain permission before redistributing.

Copyright – Unless otherwise stated all contents of this website are © 2015 Pro Pharma Communications International. All Rights Reserved.