Patient adherence and generics Posted 18/09/2015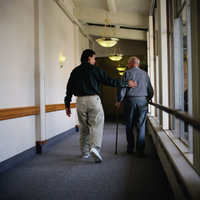 Patient adherence to medication is a long-standing problem. Could lowering patient out-of-pocket costs through tier/copay reduction and generics substitution be a mean to improve adherence? This is a question Sanchez and co-authors tried to answer in their review of generics, cost and medication adherence [1].
Use of generics
The authors found that decreasing patient out-of-pocket medication costs through generics substitution, thus increasing medication adherence, has been effectively demonstrated through numerous studies. For example, in a study by Gagne et al., adherence was reported as 77% for patients on generic statins versus 71% in the brand-name statin group (p > 0.001). Furthermore, in a study by Hershman et al., it was found that patients on brand-name aromatase inhibitors had a higher discontinuation rate and a lower adherence rate compared to patients on generics.

Tier reductions
In a tier-type structure, copayments are highest for non-preferred brand-name medications and lowest for generics.

The authors found that numerous studies have consistently associated higher copayments with decreased medication adherence and use. For example, Chen et al. found that tier reduction had a positive effect on adherence and that cost lowering may improve adherence. Similarly, Shrank et al. found that patients initiated on preferred medications or generics achieved higher adherence than those on non-preferred prescriptions. Furthermore, Doshi et al. found that tier reduction can be used to lower patient out-of-pocket cost and improve adherence.

Patient perceptions
The authors also found, however, that in some cases generics substitution will deter patients from continuing therapy and may have a negative effect on adherence. This appears to be due to the common misconception that brand-name medications are superior to generics.

A study by Kesselheim et al. demonstrated the negative impact of changes in pill colours and shapes on adherence among epileptic patients and in a subsequent study carried out on post-myocardial infarction patients.

The authors concluded that although 'numerous studies have proven that medication adherence can be improved by reducing patient out-of-pocket costs', 'healthcare providers need to consider whether or not switching to a generic [drug] alternative will truly offset the litany of factors affecting patient non-adherence'.

Conflict of interest
The authors of the research paper [1] did not provide any conflict of interest statement.

Editor's comment
Readers interested to learn more about the use of generics are invited to visit www.gabi-journal.net to view the following manuscripts published in GaBI Journal:

How do regional sickness funds encourage more rational use of medicines, including the increase of generic uptake? A case study from Austria

Challenges to generic medicines utilization in Yemeni healthcare system

Readers interested in contributing a research or perspective paper to GaBI Journal – an independent, peer reviewed academic journal platform – please send us your submission here.

Related articles
Substitution and adherence to antidiabetic generics in the elderly

FDA to carry out survey into affect of generics shape, colour, size

Reference
1. Sanchez CK, Farrell N, Lapp E. Generic drugs, cost, and medication adherence. US Pharm. 2015;40(6)(Generic Drug suppl):14-9.

Permission granted to reproduce for personal and non-commercial use only. All other reproduction, copy or reprinting of all or part of any 'Content' found on this website is strictly prohibited without the prior consent of the publisher. Contact the publisher to obtain permission before redistributing.

Copyright – Unless otherwise stated all contents of this website are © 2015 Pro Pharma Communications International. All Rights Reserved.