Patent challenges in the SADC region Posted 30/08/2019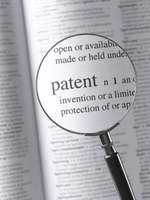 High pharmaceutical prices restrict access to essential medicines. New medicines are often patent protected which sustains prices well above the cost of production. This problem was particularly apparent during the HIV/AIDS crisis in the late 1990s. At this time, 40 million people were believed to be infected with HIV in the developing world and only one in a thousand had access to the required antiretroviral medicines (ARVs). This situation led to conflicts regarding patents for HIV medicines, only a few years after the establishment of the World Trade Organization (WTO) and the WTO Trade-Related Aspects of Intellectual Property Rights (TRIPS) Agreement. TRIPS established international standards to protect intellectual property, including a 20-year patent protection for medicines.
The Southern African Development Community (SADC) is a Regional Economic Community committed to regional integration and poverty eradication in Southern Africa. It comprises 16 countries: Angola, Botswana, Comoros, Democratic Republic of Congo, Lesotho, Madagascar, Malawi, Mauritius, Mozambique, Namibia, Seychelles, South Africa, eSwatini, Tanzania, Zambia, and Zimbabwe. The burden of HIV, tuberculosis and malaria in the SADC region is particularly high, and the incidence of non-communicable diseases is rising. Patent protection on ARVs meant that when Indian companies started to produce generic versions at much lower prices, many people living in countries where ARVs were patent protected were unable to access them. This affected the SADC region in particular because nine of its members are also members of the African Regional Intellectual Property Office (ARIPO), which together with the Organisation Africaine de la Propriété Intellectuelle (OAPI) facilitates medicine patenting by offering paths to acquire patents for groups of countries. Countries that attempted to change the patent situation in order to improve access to generic ARVs faced legal action by patent-holding companies and trade retaliation by high-income nations. As a result, government willingness to purchase and import generic ARVs diminished.

In a recent review, authors 't Hoen, Kujinga and Boulet describe the flexibilities contained in TRIPS that are most relevant in medicines procurement, document their use in SADC countries between 2001 and 2016 and explore their potential future use in the SADC region [1]. These topics are summarised in the following series of two articles.

Conflict of interest
The authors of the research paper [1] declared that there was no conflict of interest.

Related articles
TRIPS flexibilities: current and future use in the SADC region

Improving access to medicines: the Doha Declaration on the TRIPS Agreement

Reference
1. 't Hoen E, Kujinga T, Boulet P. Patent challenges in the procurement and supply of generic new essential medicines and lessons from HIV in the southern African development community (SADC) region. J Pharm Policy Pract. 2018;11:31.

Permission granted to reproduce for personal and non-commercial use only. All other reproduction, copy or reprinting of all or part of any 'Content' found on this website is strictly prohibited without the prior consent of the publisher. Contact the publisher to obtain permission before redistributing.

Copyright – Unless otherwise stated all contents of this website are © 2019 Pro Pharma Communications International. All Rights Reserved.