Pakistani immigrants may confuse generics with counterfeit drugs Posted 27/05/2011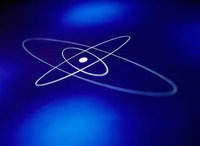 A study by Norwegian researchers showed that generics substitution may lead to lack of compliance in Pakistani immigrants in Norway, due to misconceptions and confusion with counterfeit drugs [1].
The study investigated the perceptions of generics substitution among Pakistani immigrants in Oslo, Norway, and how this affected compliance with their long-term drug use.

Patients using antihypertensives, antidiabetics or cholesterol-lowering drugs were interviewed using a questionnaire. The results showed that 25% of those using generic drugs thought that generic drugs were counterfeit drugs, 27% claimed the effect of the generic was poorer and 20% reported more side effects.

Poor compliance was more common among participants who did not have a good command of Norwegian, those who were concerned about medicine use and those who had accepted substitution in the pharmacy.

The authors concluded that the problems result primarily from language barriers leading to insufficient information, but also from culturally-conditioned views.

The series of two articles that follow discuss the issues the authors found with patients' perceptions of generics substitution and adherence to their medication.

Related articles

Compliance with generic drug use among Pakistani immigrants

Perception of generic drugs as fake among Pakistani immigrants

Reference

1. Håkonsen H, Toverud EL. Special challenges for drug adherence following generic substitution in Pakistani immigrants living in Norway. Eur J Clin Pharmacol. 2011;67:193-201.