Measures to increase generics use in Greece Posted 19/02/2016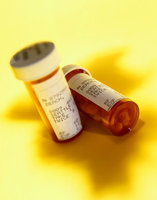 Austerity has forced Greece to introduce a number of measures to reduce the amount it spends on healthcare. But how have measures aimed at increasing generics use in the country been perceived by stakeholders? This was a question Karampali and co-authors from the National School of Public Health, Athens, Greece tried to answer [1].
The authors carried out a qualitative study, using the method of semi-structured interviews. A total of 24 decision-makers and opinion leaders from public and private organizations were identified, after developing an influence map. In total 17 interviews were conducted, using an open-ended questions guide.

The results were presented at the International Society for Pharmacoeconomics and Outcomes Research (ISPOR) 15th Annual European Congress, which was held in Berlin, Germany on 3–7 November 2015.

The majority of stakeholders found that the prices of generics in Greece were 'high' and 'non-competitive'. They also found the pricing system for generics to be problematic and highlighted the lack of incentives for increased use of generics, which results in the low penetration of generics in the market.

Regarding prescribing by International Nonproprietary Name (INN), stakeholders appeared to be sceptical with regards to both its effectiveness and its viability. Concerns focused on the maturity of the system, on the culture and education of the physicians and on the lack of monitoring mechanisms.

The authors concluded that there is general agreement that a generics policy in Greece should aim at having low prices and higher generics penetration in the market, by introducing incentives for all stakeholders as well as ensuring the quality and safety of generics. Although the pricing system of generics has been reformed, leading to lower prices, further policy measures are needed in order to increase generics use.

The share of generics in Greece was only 19.8% at the end of 2013, although the government plans to increase this to 60% by the end of 2015. The Greek Government has also in the past years introduced pricing controls on generics, meaning that the maximum price of generics was set at no more than 60% of the originator product's price [2]. This is still quite a bit higher than many other European countries, where generics can be priced up to 90% less expensive than the brand-name originator drug.

Conflict of interest
The authors of the abstract [1] did not report any conflicts of interest.

Editor's comment
It should be noted that this study was published as an abstract and presented at a conference. These data and conclusions should be considered to be preliminary until published in a peer-reviewed journal.

Readers interested to learn more about how generics can help to reduce healthcare costs are invited to visit www.gabi-journal.net to view the following manuscript published in GaBI Journal:

Reducing the European healthcare budget with generics and biosimilars

Readers interested in contributing a research or perspective paper to GaBI Journal – an independent, peer reviewed academic journal – please send us your submission here.

Related articles
Generics and biosimilars contribute to European drug savings

OECD report finds reduction in spending on health

References
1. Karampli E, Tsiantou V, Mylona K, Skroumpelos A, Pavi E, Kyriopoulos J. Stakeholder's views on recently introduced measures to promote generics consumption in Greece. ISPOR 15th Annual European Congress; 3–7 November 2015; ICC Berlin, Berlin, Germany.
2. GaBI Online - Generics and Biosimilars Initiative. The latest on healthcare austerity in Greece [www.gabionline.net]. Mol, Belgium: Pro Pharma Communications International; [cited 2016 Feb 19]. Available from: www.gabionline.net/Pharma-News/The-latest-on-healthcare-austerity-in-Greece

Permission granted to reproduce for personal and non-commercial use only. All other reproduction, copy or reprinting of all or part of any 'Content' found on this website is strictly prohibited without the prior consent of the publisher. Contact the publisher to obtain permission before redistributing.

Copyright – Unless otherwise stated all contents of this website are © 2016 Pro Pharma Communications International. All Rights Reserved.