Generics substitution of antiretroviral drugs in Ireland: patient views Posted 26/05/2017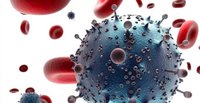 Researchers in Ireland report the findings of a survey of opinions on the generics substitution of antiretroviral (ARV) drugs [1], revealing that over 70% of patients would have no concerns about their use.
The advent of ARV drugs has transformed a diagnosis of HIV from a death sentence to that of a chronic condition, with almost no effect on life expectancy. ARV drugs suppress the replication of the HIV virus and have been a huge success. However, cost remains an issue, as many ARVs are patented medicines. A recent UK study calculated the lifetime cost of HIV care to be over Euros 240,000 per patient.

Generic ARVs have the potential to generate significant savings and increase access to treatment, and have been widely used in low- and middle-income countries. As more ARVs come off patent, generic versions are now being considered in high-income countries too, which could generate high cost savings for healthcare systems. In the UK for example, substituting patented ARVs with generic versions could save the National Health Service an estimated GBP 1.25 billion.

However, few studies have investigated the attitudes of patients and healthcare providers towards generic versions of ARV drugs, which are essential to a successful substitution strategy.

Addressing this knowledge gap, researchers from Ireland used questionnaires to investigate perspectives towards generics substitution (including willingness to accept generics and barriers and facilitators to ARV substitution) among patients and healthcare providers. In total, questionnaires were completed by 66 patients.

Although most patients were familiar with the term generic, their knowledge of other terminology such as generics substitution or patented medicine was poorer, and fewer than a quarter of all patients had previously discussed generic medicines with a healthcare professional. Despite this, attitudes towards generic medicines were generally positive. Most patients familiar with generics agreed that they were equally as safe and effective as a branded medicine and over 70% said they would have no concerns if generic ARVs were introduced. Those who did have concerns focused on effectiveness and side effects, and some patients were suspicious of their cheaper cost.

Over half of patients said needing to take their medication more frequently or increasing the total number of pills they take would be an issue. Generics substitution could involve patients currently on a single daily tablet regiment (STR) changing to taking three tablets each day. Finally, only 23% of patients correctly estimated the cost of a one-month supply of ARVs, highlighting a lack of knowledge of drug pricing. Overall, although conducted on a small sample, these results suggest that generics substitution would be acceptable to most HIV patients in Ireland.

Further discussion of the results is presented in the following article.

Conflict of interest
The authors of the research paper [1] declared no conflict of interest.

Editor's comment
Readers interested to learn more about generic antiretrovirals are invited to visit www.gabi-journal.net to view the following manuscripts published in GaBI Journal:

Shortage of HIV/AIDS drugs in South Africa

HIV generics could significantly cut treatment costs

GaBI Journal is indexed in Embase, Scopus, Thomson Reuters' ESCI, and more.

Readers interested in contributing a research or perspective paper to GaBI Journal – an independent, peer reviewed academic journal – please send us your submission here.

Related articles
Impact of antiretroviral generics on the Italian National Health Service

Patients' and physicians' perceptions of HIV generics

Reference
1. Kieran JA, O'Reilly E, O'Dea S, Bergin C, O'Leary A. Generic substitution of antiretrovirals: patients' and health care providers' opinions. Int J STD AIDS. 2017;0(0):1-8. doi:10.1155/2017/5646858

Permission granted to reproduce for personal and non-commercial use only. All other reproduction, copy or reprinting of all or part of any 'Content' found on this website is strictly prohibited without the prior consent of the publisher. Contact the publisher to obtain permission before redistributing.

Copyright – Unless otherwise stated all contents of this website are © 2017 Pro Pharma Communications International. All Rights Reserved.